Local SEO Guidelines – How to do it right?
Local search engine optimization (SEO) is a great marketing tool for local businesses to rank on local SERPs and drive local traffic to their website. Local businesses can reach more local audiences by improving their search engine ranking with the help of local SEO. If you have a local business that serves a specific area, either physical or online, you must plan to target your local searches and users to boost your sales.
In this article, we will talk about local SEO guidelines and how to do it in the right way.
What Is Local SEO?
Local SEO is a technique for optimizing your online presence to make it easier for potential customers to find your business in local Google search results. Any organization that serves a specific area can benefit by optimizing its websites for local searches.
Local SEO Guidelines
Local businesses must optimize their websites to enhance their visibility on search result pages. Here you will get some effective and actionable guidelines for local SEO: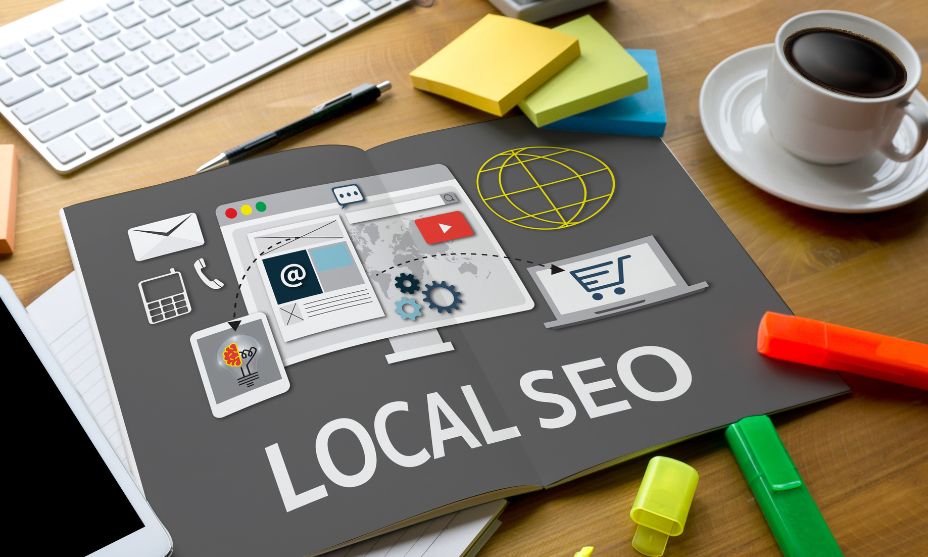 -Create Local Content
Local content is way more important for local businesses to drive organic traffic to your website. Local content contains local keywords that businesses can find by conducting keyword research. Many SEO tools, such as Ahrefs, Moz and SEMrush, offer organizations to find suitable keywords related to their products and services. 
-Conduct Competitor Keyword Research
It is necessary to conduct competitor keyword research to get an edge over them. You have to search a competitor's domain, your preferred SEO tool will produce a list of the keywords they rank for organically. Afterwards, you can view metrics for search volume and competition. This will help you decide if these keywords are suitable for your website. You should only target those preferable keywords that completely define your services and products and what your potential customers are searching for.
Read Also: Local Search Engine Optimization (SEO) Tips | Ways to Get to the Top
-Implement On-page SEO
Implementing on-page SEO is all about optimizing your website for the local keywords you identified. The on-page optimization includes:
Keyword mapping: It's important to link your target keywords to specific pages on your website. Each page should have a relevant target keyword that reflects its content.
Title and meta description optimization: To boost your website's visibility, ensure that you use your target keywords in each page's titles and meta descriptions.
Content creation: You should create informative and keyword-optimized content that perfectly defines your business and your products and services.
Internal Linking: You can add internal links on various web pages on your website. This will aid site visitors in finding important and helpful information on your site.
URL Structure: You must create clear and concise URLs for each website post. Each URL should contain a specific keyword according to that post or page.
-Create Local Landing Pages
Creating local landing pages is essential for ranking in organic local searches. You should optimize these pages using relevant geo-specific keywords and include informative content that appeals to your target audience. Following some best practices to create effective landing pages that will drive potential audiences to your site is important. These local landing pages will help drive an organic audience to your site and boost conversion rates.
-Established a Localized Link-building Strategy
Link-building is a vital part of SEO in general, but the localized link-building strategy is a little bit different in building links with other websites. The physical location of websites is also important in building links with your website. You should try to attract links from your local area that bring local audiences to your website. In addition, you can create local keyword base content that will drive local organic traffic to your site to boost conversion rates.
-Optimize Your Website For Mobile Devices
It is essential for you to optimize your website for mobile devices. According to a survey, 61% of Google searches are performed by mobile phones because most searchers use mobile devices to search the internet. People will likely utilize it to read reviews, get directions to your location and search for your contact details when they access your website on their mobile devices. 
-Optimize Your Website For Voice Searches
Customers frequently use the voice search option when they want solutions. Voice search is also important to rank your website locally. Optimizing the local SEO of how your customers search through voice search is also important. When they search through voice, they utilize long-tail keywords. So, you must consider the tone of long-tail keywords and keyphrases while searching keywords. Searchers will approach you if they get your website on the top of voice search results which is also helpful in enhancing conversion rates.
Conclusion
Local SEO is an actionable strategy to drive qualified local traffic to your website. You must follow the correct and strengthened ways to improve your local SEO strategies. You should follow these actionable techniques, such as Implementing on-page SEO, optimizing your website for mobile devices and more, to create your link-building strategy more effective. This will enable you to drive an organic audience to your website, boosting your conversion rates. In addition, it will enhance your visibility in local SERPs, which might bring customers loyalty and trust.