8 Best SEO Site Checker Tools in 2023
SEO site checker tools have become an indispensable asset for the success of businesses in all industries, prompting a rising demand for efficient SEO tools. It involves optimizing websites so they rank higher on popular search engines such as Google, helping them to reach more potential customers and gain visibility. Businesses need to stay competitive by ensuring their websites are marketing their products, services, and values well. To do this, they must monitor the performance of their website using an SEO site checker tool.
These tools analyze a variety of factors such as keyword usage and Meta descriptions for better performance visibility on search engines like Google and Bing. In this article, we will explore the 8 best SEO site checker tools in 2023 for you.
Introducing SEO Site Checker and its Benefits
SEO Site Checker is the ultimate solution for any website operator looking to maximize their page rankings and visibility. Using an easy-to-use, intuitive dashboard, users can analyze their website's content and find areas for improvement. This software helps businesses maximize their reach on search engines with features like keyword analysis and competitor checkout.
Users can keep on top of any issues that may arise from changes in the digital landscape with real-time reports and error-checking capabilities. Businesses can stay ahead of the competition and increase chances for increased visibility and higher rankings by maximizing every feature of SEO Site Checker.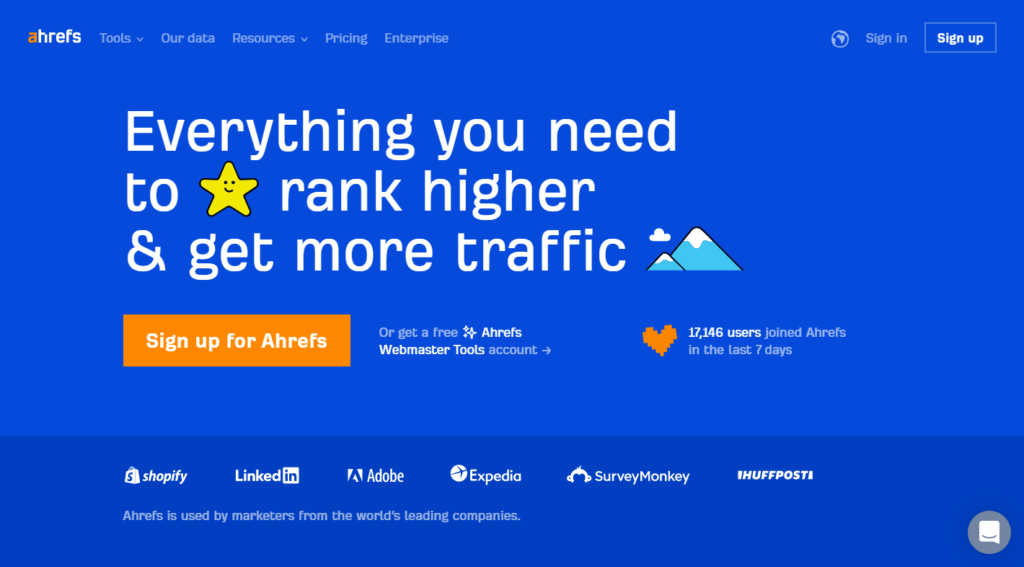 Ahrefs is an online platform that provides essential tools to help boost businesses' digital marketing efforts. It's a comprehensive set of tools that can be used for analytics, strategy development, and keyword research.
Businesses can monitor their visibility in search engine rankings and optimize content to get better results With Ahrefs. With advanced features like competitive analysis and backlink checkers, businesses can stay ahead of the game by continuously monitoring changes in their niche markets. It is the perfect tool for businesses looking to improve their SEO campaigns and maximize their return on investment.
Pricing:
Lite: $99/month
Standard: $199/month
Advanced: $399/month
Enterprise: $999/month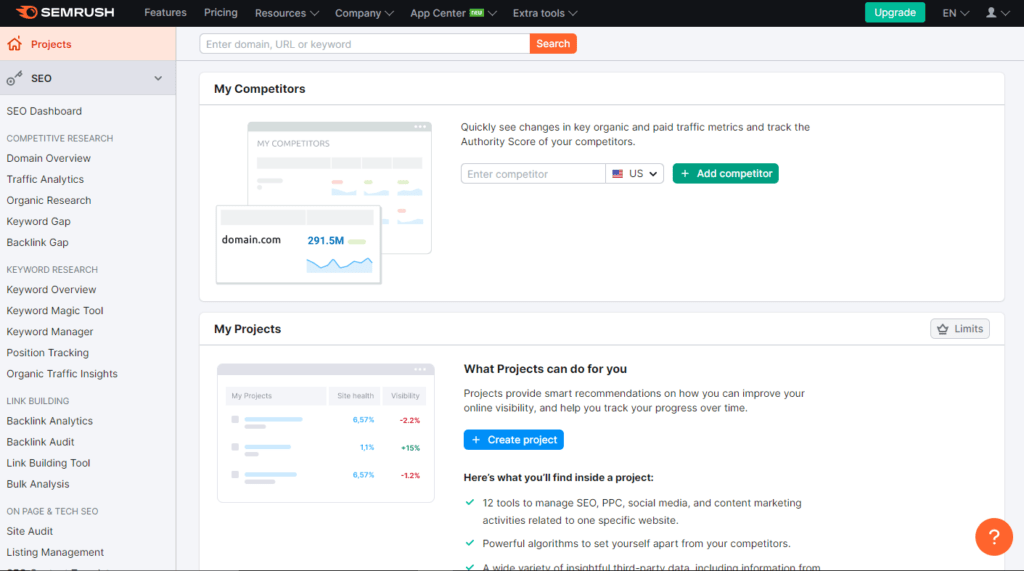 SEMRush is a marketing tool that helps users understand their digital landscape. It offers in-depth insights into your website's performance and competition by allowing you to research and analyze search engine optimization, PPC advertising, and more.
You can quickly identify opportunities to improve your online presence and optimize your content for maximum visibility with SEMRush at your disposal. With its easy-to-navigate user interface and extensive research capabilities, it's no wonder that it has become a must-have tool for many digital marketers. After setting up an account with the service, users have access to a wealth of tools – from domain analytics to keyword tracking – all designed to help maximize their visibility online.
Pricing:
Pro: $119.95/month
Guru: $229.95/month
Business: $449.95/month
Mozbar is a Google Chrome Extension that directly connects traditional search metrics and data to your browser. This powerful tool provides insights from any website. With just one click, you'll have quick access to the latest page performance and trust analysis, along with real-time SERP (search engine results page) rankings., you can monitor rankings by keyword and device type plus sort by domain authority or potential link targets—making it easy to identify competitor keyword strategies with Mozbar.
You can use one-click comparison tools, so there is no need to open multiple tabs. This invaluable extension helps SEO professionals make informed decisions quickly, saving time and money while boosting their SEO game. Whether you're a seasoned SEO practitioner or just starting, Mozbar has something for everyone; a great tool at an even better price.
Pricing:
STANDARD: $99/month
MEDIUM: $179/month
LARGE: $299/month
PREMIUM: $599/month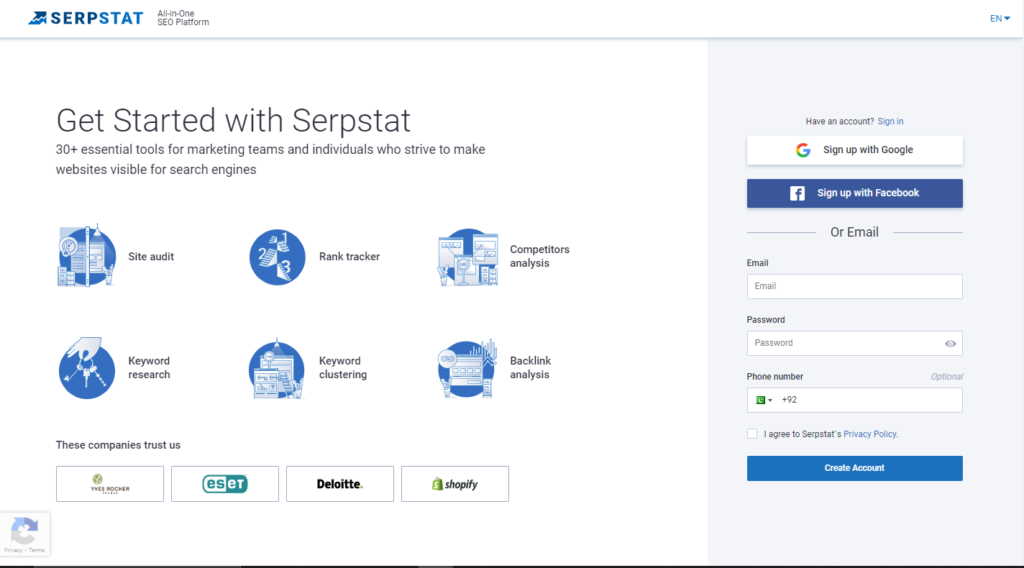 Serpstat is an effective and affordable multifunctional SEO tool for finding competitor website analysis, keyword research, rank tracking, and backlink analysis. The monthly financial investment for businesses using this platform is extremely modest considering the number of opportunities it provides, from domain vs. domain comparison analysis to analyzing business competitors' activities. Taking advantage of such a comprehensive platform can benefit businesses looking to gain that competitive edge, from comprehensive data-driven marketing decision-making to solidifying their website's positioning in the SERPs.
Pricing:
Lite: $55/month
Standard: $119/month
Advanced: $239/month
Enterprise: $399/month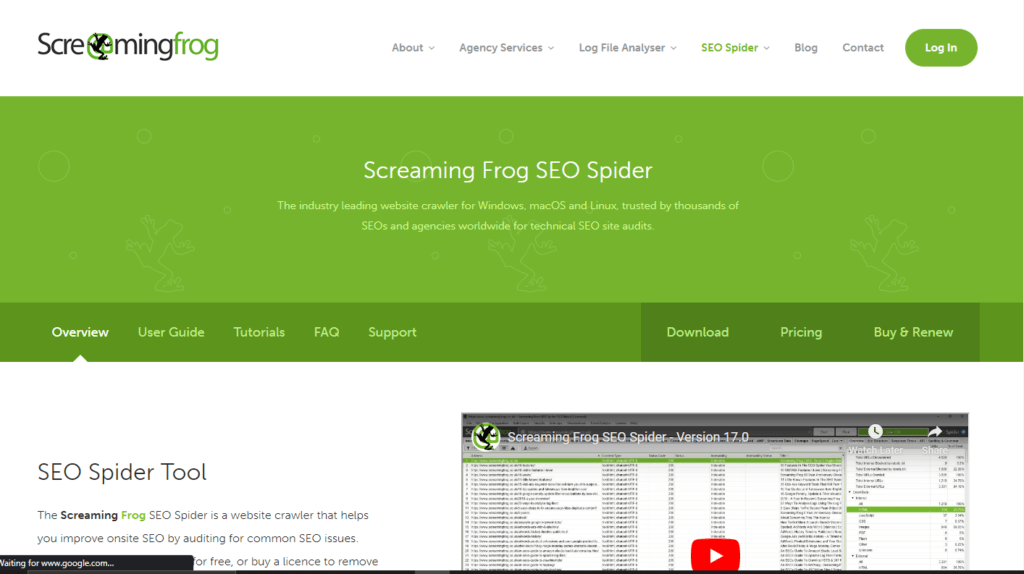 Screaming Frog SEO Spider enables users to crawl websites and gather large amounts of data about the different elements of your website, allowing for detailed analysis. This includes assessing page titles, metadata, broken links, and duplicate content.
Screaming Frog also allows users to analyze how search engine robots crawl the site using their onsite SEO checker tool. Having this detailed information at hand allows for more informed decisions regarding optimizing a website's overall SEO performance. Investing in this powerful SEO tool can significantly improve your website rankings, making Screaming Frog an essential part of any SEO specialist's toolkit.
Pricing:
Free Version:
Paid Version:€ 239/Year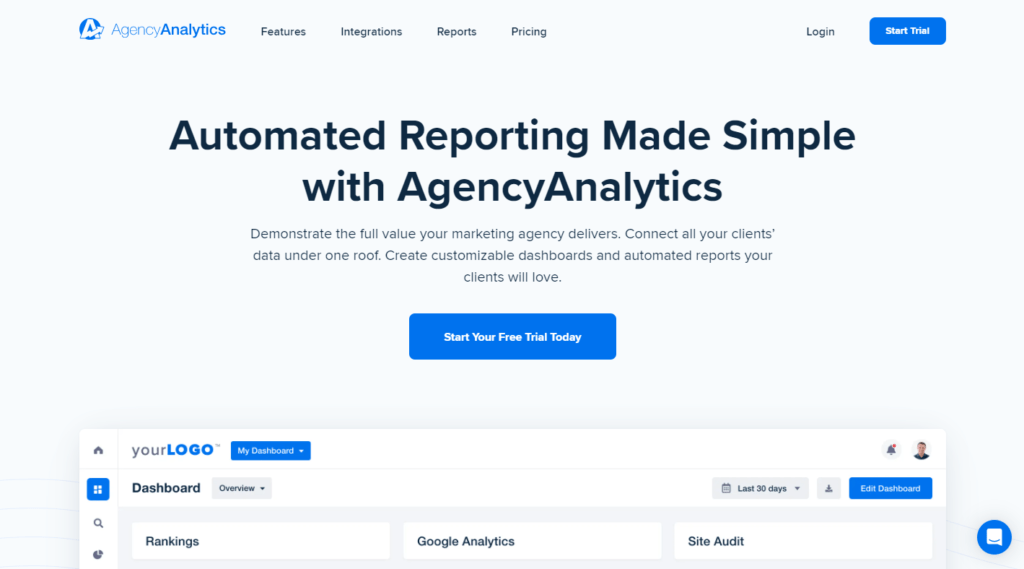 AgencyAnalytics is an SEO tool that helps businesses optimize their search engine rankings by improving the quality of their content. This cloud-based platform provides users with comprehensive features, such as keyword research, competitor analysis, and website audit tools.
It offers real-time tracking for website rankings on both Google and Bing to see how changes in website content affect visibility and rankings. This powerful SEO tool can provide businesses with invaluable insights into their online presence, helping them make data-driven decisions for better optimization by utilizing the power of artificial intelligence and machine learning tools.
Pricing:
Freelancer: $12/month
Agency: $18/month
Enterprise: Custom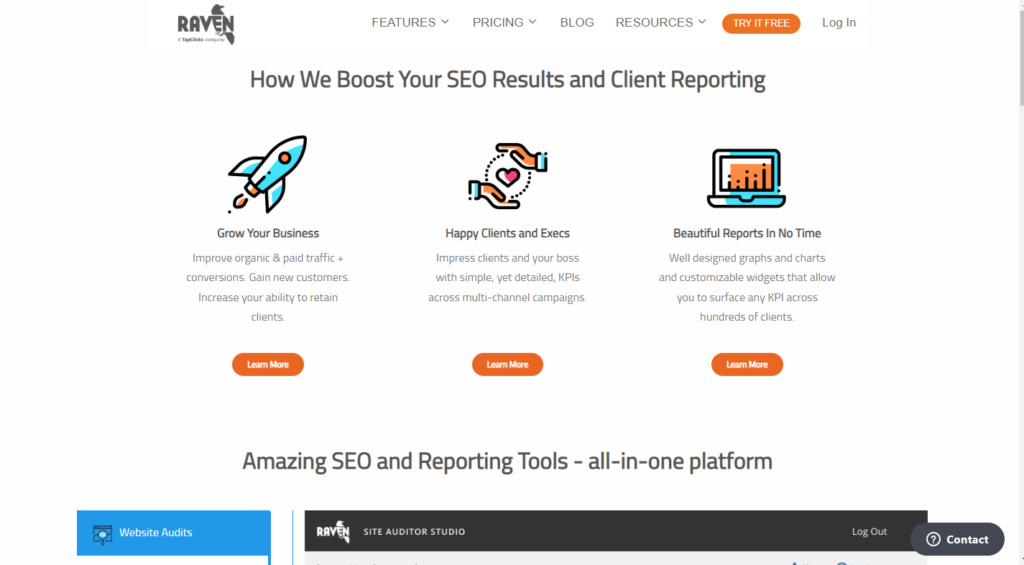 Raven Tools is a comprehensive SEO platform that allows businesses to track their online presence in an organized, efficient manner. such as keyword research, rank tracking, and backlink analysis, businesses can easily identify areas of improvement for better optimization with its suite of tools.
Businesses can instantly analyze data and trends in search engines, streamline link-building efforts, collaborate with team members on projects, manage social networks efficiently, and create comprehensive advertising campaigns and ad reports Through Raven. This platform helps businesses track, monitor and measure their SEO performance – all within one intuitive interface.
Pricing:
Individual Plan: $24/month up to 3 user
Annual Plan: $288/year Up to 3 user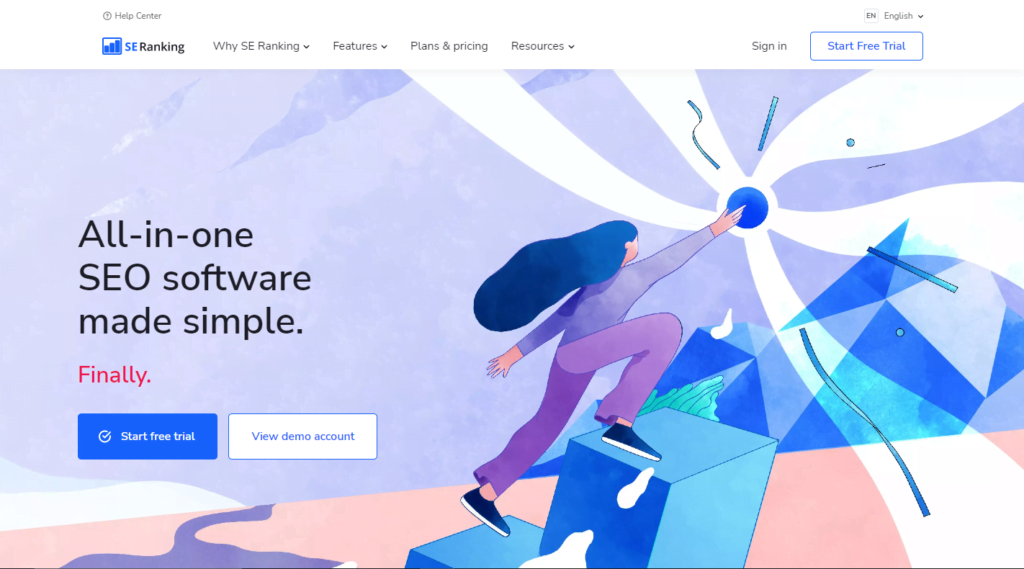 SE Ranking is a well-renowned SEO tool that provides a comprehensive suite of features to analyze, monitor, and optimize websites. It gives users insights into keyword research, backlink analysis, page optimization, and website auditing. You can quickly identify areas for improvement in your website's performance with its intuitive user interface.
You can track your competitors' SEO performance to improve search engine rankings. It also offers a free plan allowing users to test the software and its features before upgrading to the paid versions.
Pricing:
Essential: $31.20/month
Pro: $71.20/month
Business: $151.20/month
Conclusion
A comprehensive SEO checker can be invaluable for growing your business and increasing your online presence. You're sure to find one perfect for you and your business needs with a wide variety of tools on the market.SEO Site Checker offers valuable insights into competitor analysis by featuring comprehensive site audits for efficient comparison with similar sites. You'll be able to see your website's true potential and discover areas where you can further capitalize on your success with such an effective tool.