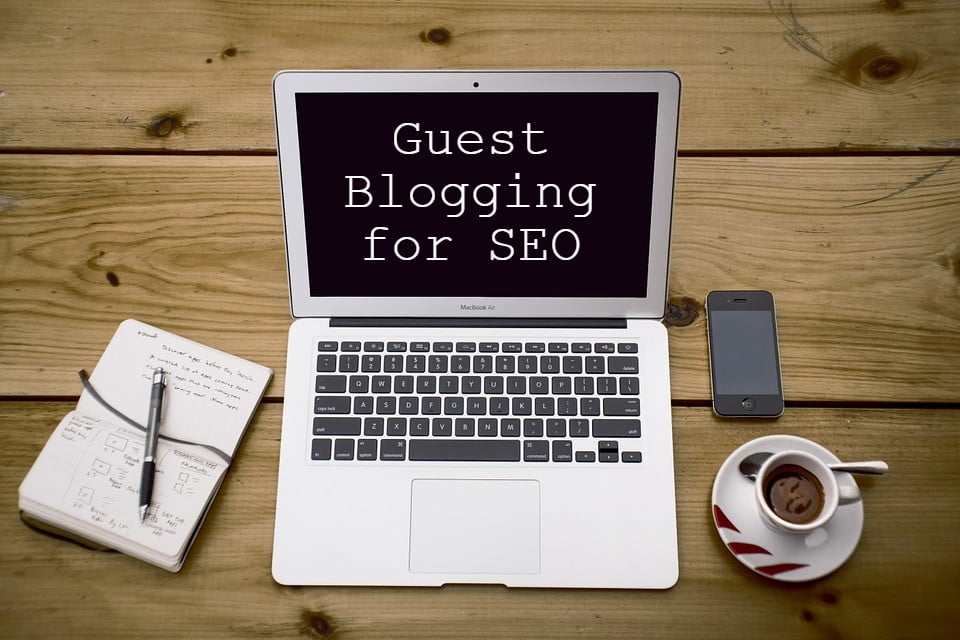 SEO Benefits of Guest Blogging
Guest blogging is one of the best and commonly used digital marketing strategies anyone can invest in to get better SEO outcomes. No doubt blogging is a great way to build and grow online presence for a business or brand, but contributing informative and high-quality content to relevant and authority blogs in your niche is also a virtuous idea to rank your business higher in search engines. Writing content on other blogs (guest blogging) is a terrific idea to spread your corporate message and to win the trust of target customers.
What is Guest Blogging?
Guest blogging or guest blog posting is one of the best SEO techniques where business owners or bloggers write and publish useful & relevant content on third party websites for promotional purpose. It is a way to reach a wider and relevant target audience with your corporate message to increase brand awareness and recognition.
Guest blogging is one of the powerful ways of building strong links & relationships in the market that can boost your SEO campaign in multiple ways. Let's talk about how guest blogging can build and boost your brand to help you appear in top SERPs with target keywords.
1- Establish Authority
Well written with quality content blog posts are one of the vital elements of making a blog or website popular in search engines. A blog or site with authoritative and creatively written articles establish itself as an authority in a specific niche or industry. Search engine bots love such sites to rank higher in search engines. On another hand, marketers, small business owners and bloggers gain benefits by hosting guest posts on such sites to promote their business, brand or products in front of the target audience (readers of that site or blog). In results, the writer or blog post is more likely to be seen as an authority in the field or market.
2- More Link Juice
Appearance on the top search engine result pages is one of the great benefits of guest blogging. As linkbuilding is one of the vitals in search engines optimization, most of the authority websites or blog offer the author or contributors to publish content with their business links. A quality backlink generated for a business website is known as an off-page SEO tactic and plays a vital role in search engine ranking of the website. By writing quality guest blog posts on authority websites or blogs, one can successfully build quality backlinks for a business website or blog to secure high ranking in SERPs. That is the reason, experts always suggest guest blogging on the sites that allow the writer (guest blogger) to include a website link or social media profile URLs in the author bio section. It will not only help you build strong relationships but will also end up with better SEO outcomes.
3- Great Exposure
As SEO benefits of guest blogging are myriad, it also allows you to get your brand, business or name seen by more target audience. However, informative and high-quality content is most important to grab the attention of online users and publishing of quality and well written content on authority blogs can help you get noticed instantly. If you get an in-content link to your site in the guest blog post, it will start users flowing to your site if the content is useful and informative too. They will love to visit your site/business if relevant to the content and also solve queries of the users of that site.
4- More Relevant Traffic
Relevant traffic is one of the great advantages of guest blogging. Most of the users who land on your website by clicking the link added into the guest post, are more likely to be interested in what you have to offer. For this purpose, content of the guest blog post should be engaging and informative enough to grab the attention of readers. Insertion of the link into the guest blog post with a right and attractive anchor helps you get more clicks. Hiring a reliable SEO agency offering guest blogging services is a good idea to get more traffic for your business website if you are totally new to guest blog posting.
5- Expanded Personal Network
In recent years, connecting with the influencers was enormously difficult. But guest blogging has made it easier than ever before. For instance, a lot of websites and blogs are out there that are open for guest bloggers. Moreover, platforms like HARO allows the guest bloggers to get featured in high authority websites by helping the reporters in specific topic ideas. In results, there are a lot of opportunities for business owners and other individuals to boost their personal networks. Guest blogging also helps bloggers and entrepreneurs seek partnership opportunities with influencers.