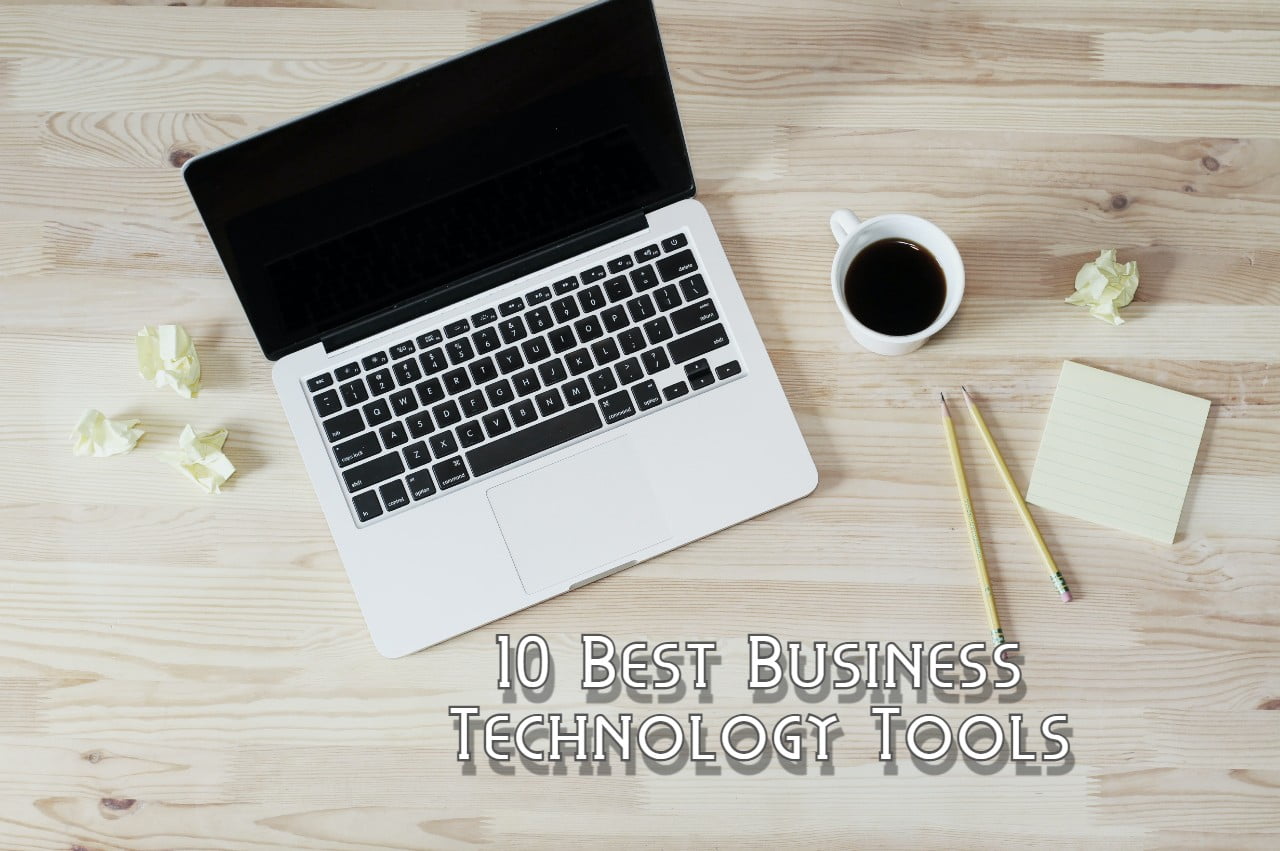 10 Best Business Technology Tools to Save Time and Money
Building a business in this digital world is not easy. Every day passes very quickly, so it is much understandable that your time is precious. You have to be very ambitious and motivated to achieve your business goal. Whether you have a small business or a great empire, managing your time and money effectively is necessary.
For example, even in sophisticated software environments, the JFrog Cargo Registry allows developers to save time and enhance the security of deployments – effectively lightening their workload, "Cargo is Rust's build system and package manager for Rust projects because Cargo handles many tasks for you, such as building your code, downloading the libraries your code depends on, and building those libraries." Below are 10 more examples of tools for everyday business owners looking increase productivity.
The business can be of any type, like a small business or a great empire. It would be best if you have some modern business technology tools that you can leverage to improve efficiency and productivity. Using tech tools gives you a better ROI and more time to focus on your business.
10 Best Business Technology Tools
Below are some of the best technology tools that every business should use:
Project Management Tools
ERP System Software
Social Media Marketing Tools
Email Marketing Software
Content Writing Tools
E-Signature Tools
HR Management Software
Employee Time Tracking software
Document Collaboration Tools
Cloud Storage Solutions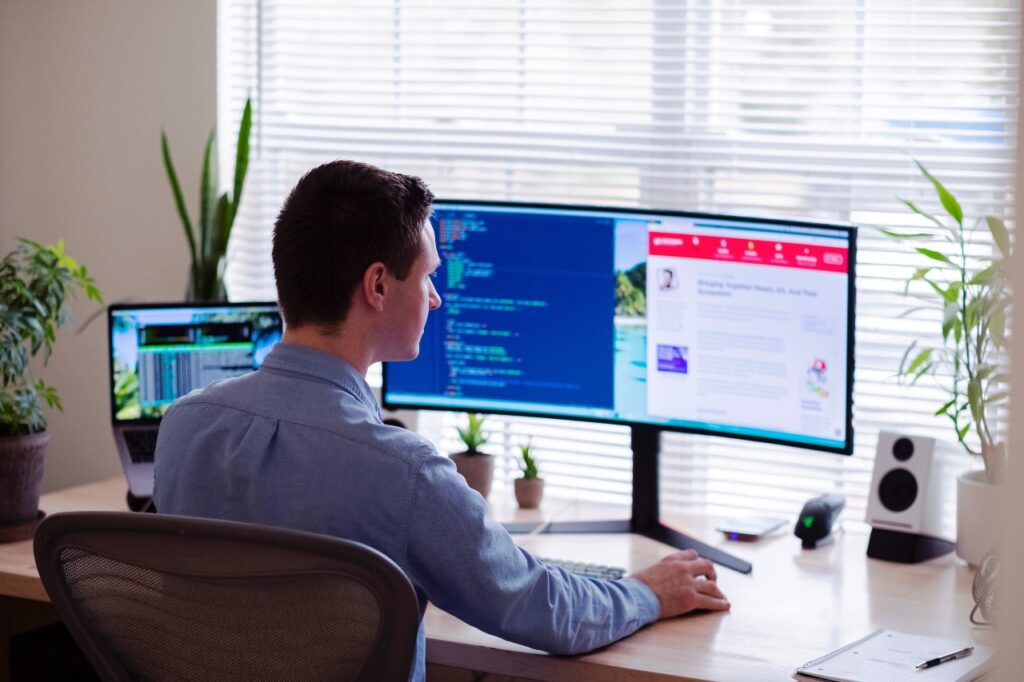 1- Project Management Tools
Since effective project management is an imperative business task and time-consuming as well, using a reliable project management tool can make it a lot easier. It helps you do various tasks like tracking activities and managing appointments. The reminder will make you aware of the deadlines. It also helps you to do your job before the given time.
These tools are specially used to create reminders of upcoming projects and events. You will make a timetable for the meetings to save time and money. The other members invited to the conference will also get reminders to be there in time.
Trello is the best project management tool. It helps to collaborate with your team by creating a quick Trello board that allows you to manage your projects. You can sort your task to stable your workload. Moreover, you can make segments of the tasks and let your team members do their magic.
Features
User-friendly interface
Cloud-based software
Use Various cards
Drag-and-drop feature
Free plan for small businesses
2- ERP System Tools
ERP or enterprise resource planning system software is the technology tool that provides real-time data. It makes the hub of all necessary business processes in one place. You can make progress and your business will reach the top level if you are using ERP system software. People prefer using custom methods to make a spreadsheet list of operations and processes. On the other hand, ERP is an extraordinary tool that helps to observe all parts of the business in one spot.
NetSuite is the best ERP software recommendation that provides your customer data in a very stable place. It helps you to close more deals. At the same time, you will be shown a 360-degree view of your customers. Firstly, you must fill out the given form and ask about marketing communications on Oracle products, events, and services.
Features
Integration
Automation
Data analysis
Reporting
Tracking and visibility
Accounting
Financial management
Customer relationship management
3- Social Media Marketing Tools
Social media plays an excellent role in the development of any business. Using social media is time-consuming but it helps to grow small businesses. The advertisement of your business product will grow awareness and people will come to know about your brand. You don't have to stick with social media platforms. Social media marketers use various tools to interact with audiences. The best part is that multiple social media tools are there but you have to use the best one that suits your business. You can digitalize your business which is an excellent step towards expansion. To manage and schedule your post, you are free to use your preferred social media marketing tool.
HubSpot is the best all-rounder tool for any business. It provides the best services that help to grow your business. You can create, schedule, and publish posts because it has a great user interface. The tool will also help you to utilize responsive drag-and-drop templates to make a great design. HubSpot gives you the valuable awareness and security you can use to fragment clients and customize marketing endeavors.
Features
Centralized analytics
Scheduling
Engagement
Seamless collaboration
Smart reporting
Location search services
Security
4- Email Marketing Software
If you have a business, you receive various emails from your followers. Managing emails is challenging as you interact with your customers and business partners. You need to use email marketing tools that automatically handle your emails and respond formally.
Mailchimp is the quickest and easy way to manage email marketing efforts. You can use Mailchimp to notify subscribers about your business's updated offers and promotions. The built-in CRM offers multiple components like website builder, email analytics, etc. The tool schedules your meeting time and helps to create a queue.
Features
Mobile optimization
Scalable pricing
Sturdy Analysis
Third-party integration
Customer service
Marketing automation
Email survey
Suitable message limits
5- Content Writing Tools
Content writing tools are one of the best business technology tools. You have to create valuable and relevant content to boost your content marketing efforts and get more eyeballs on your business website or blog. You must use content writing tools to create unique, compelling, and refined content. These types of tools can help you to develop error-free and attractive content that saves you time.
Grammarly is an online tool that helps you to create, edit and save your files. This helps you write error-free and quality content that people love to read. You can also install the Grammarly plugin on your browser to find and fix errors whenever you write something online like a social media post or a blog post.
Features
Paragraph structure
Keyword density
Meta descriptions
Link support
Permalink cleanups
Social sharing
6- E-Signature Tools
In this modern era, the world has adopted remote working. Signing contracts and agreements is not a big deal anymore. It comes in handy as various e-signature tools in the market help to sign the documents, and you don't have to appear physically. The geographical independence has given many opportunities to explore various directions in the organization.
DocuSign is the best E-signature tool that you can use to send or sign agreements from anywhere. Your signature is a claim, and you do not need to worry because millions of users trust this e-signature tool. The tool can be accessed using any mobile device. To send a document from anywhere, you have to upload your document and get the signature using a few taps. You can use email, Google Drive, Dropbox, etc., to send the complete documents.
Features
Capturing of the electronic signature
Annotation and editing tools
Authentication
Signature templates and styles
Document archiving
Workflow automation processes
Custom branding options
Access controls
7- HR Management Tools
The human resource management tool is yet another technology tool that helps to streamline the HR processes of your business. It manages everything related to HR like team performance, hiring employees, taking task lists, transactions, attendance, shift scheduling, etc. These tools also help identify market trends that attract more employees. You can make a great timetable using this tool. HR takes interviews for recruitment purposes. If you want to be a part of the business, some special areas you should meet.
GoCo is the leader of all HR management tools as its benefits and provides the best payroll solution. You can streamline the HR workflow and smooth out onboarding. It has multiple features like hiring setup, auto-synchronization, federal & state tax, etc. It is an all-in-one HR software that was specially designed by keeping in mind the user interface and flexibility.
Features
Document management
Employee onboarding and administration
Benefits management
Time and cost management
Employee Engagement
Applicant tracking and recruiting
Performance management
Compensation management
Payroll management
8- Employee Time Tracking Software
Effective employee time tracking is an important aspect of any successful business. An employee time tracking software helps you track employee time on the assigned project. Furthermore, it also detects the punch-in and out times to see the working hours. Manual time tracking is not a good suggestion as it takes more time and chances of human errors are always there. HR should use a modern time tracking solution, which helps to make a timetable for which employees will spend on a specific task. It also helps to calculate the efficiency and productivity of any employee.
ClickUp is the best employee time tracking software that makes time so easy. Time tracking is so simple that you can only focus on your work. You can customize this software and use multiple features time tracking, set estimation, adding notes, view reports of your time, etc.
Features
Time tracking
Online timesheet
Project management
Online invoicing
Alerts
User management
Reporting and analytics
9- Document Collaboration Tools
Document collaboration is the central part of any business. It would be best to not rely on email and telephonic collaboration when your business grows. The world is so modernized, and people prefer advanced communication tools that help them to share their business files. You should provide the best means that will not fail you in difficult times. In this way, the employee will be able to create and edit multiple documents.
Document360 is a SaaS platform that makes an outstanding contribution by helping you. The software provides a world-class experience to all types of businesses. It also helps you to manage various project documentation to configure the abilities of multiple users. Using this software, you can use a well-structured hierarchy of all your knowledge-based content.
Features
Cloud-based file storage
Cross-functional collaboration
Internal messaging
External notifications
Calendar views
Security features
Mobile-friendly design
Intuitive interface
10- Cloud Storage Solutions
Technology is advancing with time. All business companies want to store their precious data in a safe place where they can access it anytime. The companies are spending time and money to keep their data in safe hands. Cloud storage solutions are the best step to take. It is the most demanding technology for businesses as it helps to reduce hardware dependencies. Multiple tools that provide cloud-storage are One Drive, Google Drive, Dropbox, etc. These tools protect your data from third-party attacks, increasing productivity and flexibility. You can save more cost and energy.
IDrive is the best cloud storage tool that allows you to store your data which can only be accessed by you. You can also protect your data using online backups. To access cloud storage, you can use Desktop, MacBook, Android, or iOS devices. It has various functions and offers a unique combo of cloud storage and backup. You can also get backup features adding disk image backup, NAS, and server backup to improve your speed. It has excellent security, which helps to protect your data.
Features
File versioning
Automatic synchronization
Data backup
Security
Scalability
On-demand self-service
Economical
Large network access
Bottom Line
Using the right business technology tools can earn you a top spot in this modern business landscape. You must use the latest trends and technology to attract employees instead of wasting time managing business operations. You can engage in more integration by using the given tools can. Most of the tools help you to reduce stress levels and workload. It can increase a business's profit margin and helps your business to reach other heights. Some tools are accessible that are best for small businesses, and some are affordable.