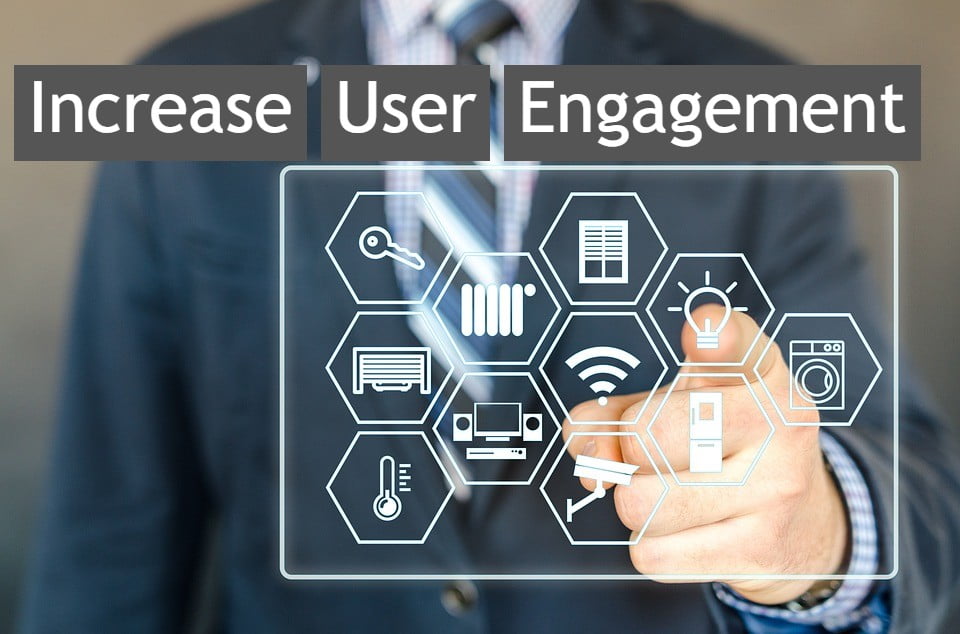 Ways to Increase User Engagement on Your Website
User engagement is as important for a successful content campaign as the visibility of the site in search engines. It not only increases brand awareness but also helps you boost search engine rankings effectively. Experts say that you have only 8 seconds to impress a user when he/she successfully lands on your site. In this very short time, a website must be designed and structured in the best possible way to grab the attention of users immediately and to make them stay longer over there. The bounce rate of a site is high when users start leaving the site right after they land (without spending a maximum of 8 seconds) and it can lower the rank of a site in search engines.
In this article, I have stated some most effective ways to increase website user engagement that can significantly boost customer satisfaction and increase website conversion.
Optimize your Site Speed & Responsiveness
We all had an experience with awfully slow loading sites often. We find a site in SERP that looks useful and interesting but we are to be kept waiting for a while to load properly. We tend to leave that site and opt for a better one that loads fast. Similarly, when a business site loads slowly and cannot be viewed properly on mobile devices, a potential customer may take their money to one of your competitors. That's why to be sure to optimize a business site for speed and responsiveness to provide users with an excellent experience and to keep them engaged. Fast loading pages also help rank higher in search engines to steer more organic traffic and to increase content reach.
Make Internal Linking Structure Better
Firstly, it enables website users to go through the site easily, secondly, it boosts SEO ranking incredibly. The improved internal linking structure ends up with more page views and increased user engagement on your website. Always try to use the most relevant keywords/anchors to link relevant internal pages. Lots of plugins are also available that help you present relevant products, services, or pages in front of the users to keep them effectively engaged on the website by providing with something useful and valuable.
Use Different Content Types
If you are just publishing plain text and images on your website, then you are missing opportunities to boost website user engagement and leads as well. Try to make use of diverse types of content such as videos, graphs, charts, infographics, GIFs, etc. to provide users with more than one content type for better understanding and experience. You can make video product reviews, interesting and informative infographics, and GIFs to convey your corporate message more effectively.
Simplify Navigation
Don't make your site visitor bounce away, just because they are unable to find what they need by making navigation simpler and easier. A difficult to navigate site usually result in a high bounce rate and lower user engagement rate. Use simple menus, interlinking, and relevant pages to make navigation simpler.
Choose your Writing Style
Writing tone and style are vital things that can make or break the user experience. What works for some users might not work well for some others. That is the reason, use a friendly, simple, and effective writing style that everyone can understand easily. Choose an apt writing tone to make it your brand voice. It will not only help you build trust but will increase user engagement as well.
Enable Interactive Site Search
Along with a simple and straightforward site navigation structure, enabling interactive site search could be a great option to help your user go through the site conveniently. It helps website users to dig around the site in real-time for products or information they need. Interactive search, autocomplete and faceted search are some best ways to suggest useful links related to user searches in order to keep them engaged.