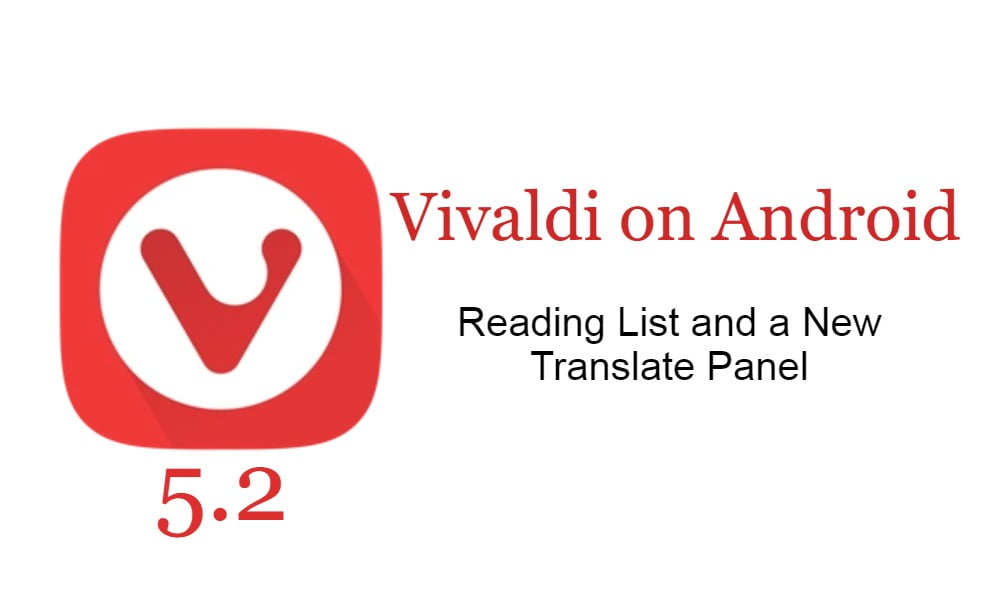 Vivaldi on Android adds a Reading List and a New Translate Panel
According to Statista, mobile devices accounted for 63% of organic searches in the United States. Smartphones sound like home on the go for modern consumers. This is the reason; more and more mobile browsers are being launched every day. Vivaldi is one of the best Android browsers with powerful mobile browsing features.
In Vivaldi 5.2 update, their team of experts has introduced the much-awaited and requested reading list to make it easier for users to save pages that they wish to read later. What is even great is that Vivaldi users are now able to sync their reading lists across desktop and Android devices.
Not only this, Vivaldi on Android has also added a translate feature which is powered by Lingvanex and hosted on Vivaldi's own servers. The translate panel makes selected texts and web pages much easier and quicker. Let's dig deeper in Vivaldi 5.2 update for Android published on 6 April.
Reading Just Got Better on the Move with Reading List
Earlier in the 5.1 update, Vivaldi has introduced the reading list for desktop users. And finally, now they have added a reading list to Vivaldi on Android. Users can quickly use this built-in feature without any service sign-up required. A user just needs to visit the web page that he/she wants to save to the reading list and tap the Vivaldi icon to view the menu. The reading list option can easily be accessed from the drop-down panel. The user will then see the Ádd Current Page'' button to save the page to a reading list. Similar to its desktop version, the reading list on Android also comes with features like read stats, remove a page, or add a page, etc.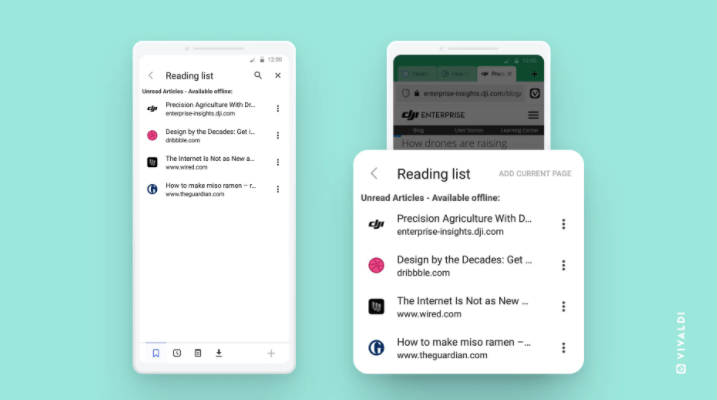 Sync up All the Saved Pages Across Multiple Devices
As the reading list is now also available on Android devices, internet users can effectively sync their reading lists across different devices using a Vivaldi account. As a result, you can now easily read your favorite web pages or stories on your smartphone or desktop without missing an important page. Just sign in with your Vivaldi account on your different devices to sync your list and other data effectively. This allows you to safely sync your information across devices with end-to-end encryption.
Vivaldi Translate Panel on Android
Vivaldi's team is working hard toward giving its users more productivity features on both desktop and mobile devices. Vivaldi 5.2 for Android comes with a new translate panel to make sure there are no language barriers whenever you search the web using this productivity-based web browser. The Vivaldi Translate Panel is powered by Lingvanex.
With help of this translate feature, Android users can select any text on a web page and translate it to any language in real-time. Users can see both original and translated text simultaneously. For instance, if you need to translate some lines of a web page, you can opt for snippet translation instead of translating the entire page. Vivaldi's new Translate Panel offers powerful translation features to provide users with a safe, secure and unique way to translate web pages or selected text.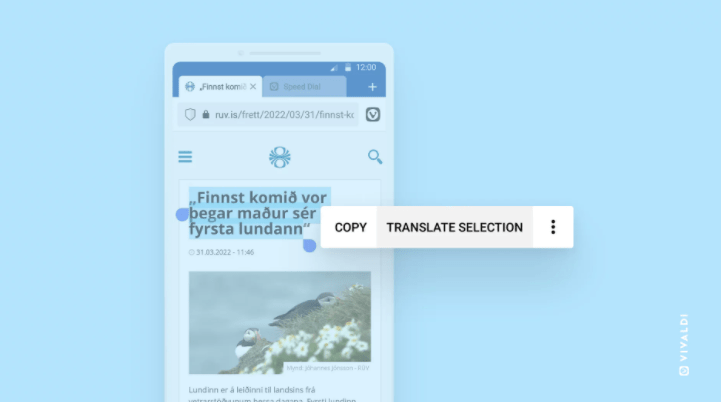 This plays a significant role in clear communication and learning. Vivaldi translate on Android is the fastest way to translate search results into any language without any extra clicks. It's a one-step auto-translation to help you translate whatever you want without using a third-party app or software. Furthermore, users can also see all the recent translation in the history section to prevent repeating the translation queries again and again.
Conclusion
Vivaldi 5.2 update for Android comes with handy features like reading lists and a translation panel to provide an excellent browsing experience on Android mobile devices. A user can also sync a reading list across different devices to keep reading interesting stories and informative web pages on the go.