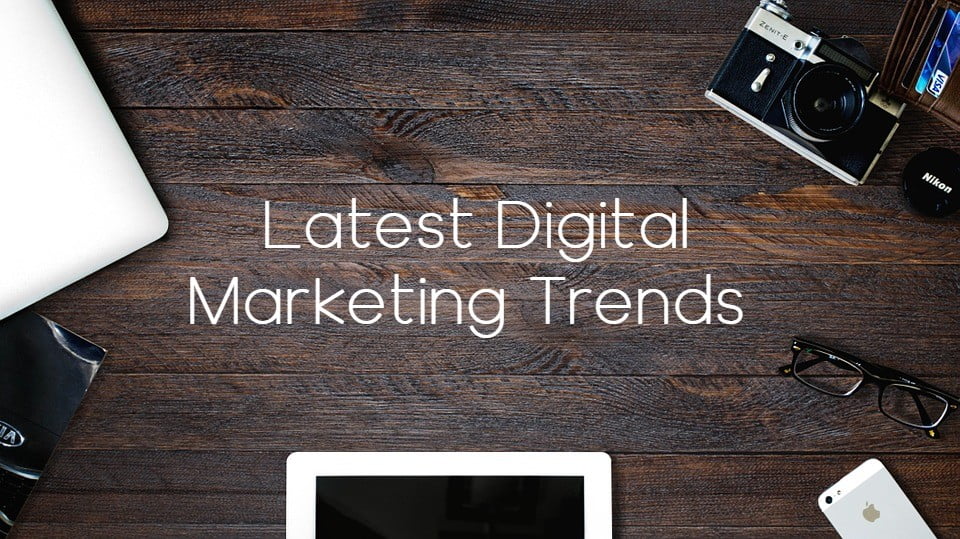 Latest Digital Marketing Trends For Small Businesses
The landscape of digital marketing is constantly evolving due to the latest trends and tactics and sticking to the latest digital marketing trends can push small business growth incredibly. We are living in the era of latest technology where personalization, seamlessness, and automation is the future of marketing. Small businesses are successfully boosting their revenues and growth by utilizing the latest technology to reach prospects according to their search behavior (when and where they want to be reached).
Here are some of the top digital marketing trends that small businesses shouldn't skip at any cost to ramp up their online marketing efforts.
1- Voice Search Optimization
Due to the increasing use of latest mobile technology, virtual assistants like Alexa, Google assistance, Siri and Contra are commonly used by people to find out the required stuff on the web even while on the go. More and more searches are made via voice input and small businesses should be ready to entertain the target audience accordingly. NLP (Natural Language Processing) is the technology that can be used to appear in top search engine results whenever someone searches for something via voice. Use of longer key phrases in the on-page SEO is also a great way to make sure your business will appear in top search results when a search is conducted via voice. Most of the local searches also end with 'near me' and optimization of the site accordingly can drive more local customers towards a business or brand.
2- Influencer Marketing
A big number of buying decisions are made on the basis of influencers' suggestions and recommendation. Influencer marketing is one of the top digital marketing trends and could be a great opportunity for small businesses to boost their sales. Industries like beauty, healthcare, fashion, and sports, etc. are paying a big part of their marketing budgets to influencers for getting the corporate message conveyed to a wider target audience. Influencer marketing is all about paying famous people (to promote your business or products) who matter a lot to your customers. Simply pick the big names in your industry and reach a wider audience by paying not much money.
3- Social Media Marketing
Social media is an extremely advantageous and important marketing tool these days to promote a business or product to a specific audience. Almost everyone is on social media and it could be a great step to reach prospects more effectively. A number of social media users is growing day by day and they and each user spend almost 135 minutes daily on social media surfing. Small businesses can use social media profiles to keep their customers connected and engaged as well. Moreover, social media integration into the customer services department can help a business to provide customers with quick and excellent services. No or poor social media presence could be a great opportunity for your competitors to grab your customers away.
4- Quality Content
Content marketing can reinforce a marketing campaign in many ways. Blogging for business allows you to provide your existing and potential customers with problem-solving, informative and useful content keep them returning on your site. It also builds customer trust and increases brand awareness too. Writing about the latest industry news and trends also help you appear as an authority in the industry. However, a business or brand shouldn't compromise on quality when it comes to content marketing. Higher rank in search engines is one of the great benefits of content marketing that can drive more organic traffic towards your business.
5- Video Content
A creatively made video can efficiently convey your corporate message to the audience than any other type of content. It is an extremely effective and useful way to reach prospects. In this era of mobile technology and social media, the majority of people spend their time watching short and interesting videos. Creating appealing and informative videos is a great way to visually tell your customers a story to let them know about your business and what you have to offer. Video content can gain a high level of engagement. Several social media platforms like Facebook, Twitter, Instagram, and LinkedIn can be used to promote video content effectively.
6- Social Media Stories
It is one of the top digital marketing trends that should never be missed. Majority of social media users love to view social media stories instead of viewing individual posts and it could be a golden chance for you to get more views and website visits. Smart brands and businesses are taking advantage of social media stories to reach a broader audience and to build strong relations with them. As stories are less permanent, users are quick to view them in order to not miss a vital update or information from their favorite brands and businesses.