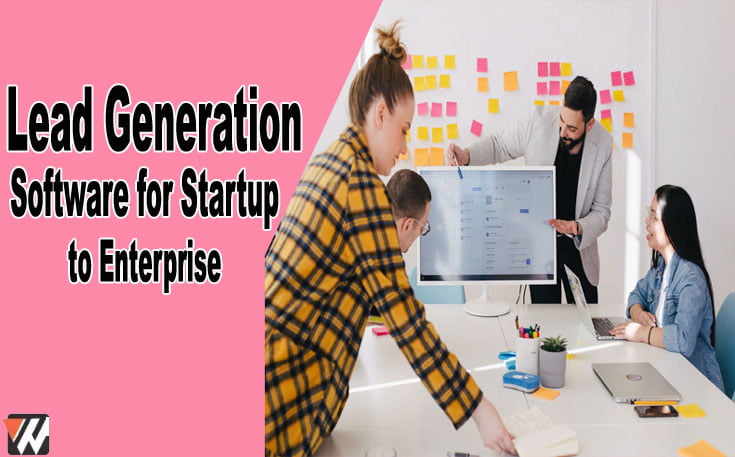 10 Best Lead Generation Software for Startup to Enterprise
Lead generation is an essential part of an enterprise to boost its sales. To understand the concept, one should know the term lead and what lead generation means. Lead can be a person or a company interested in buying your goods and services or anyone who falls under the target audience to approach for the same. Lead generation software helps automate and streamline finding and attracting potential customers.
This article will explore the 10 best lead generation software options, each offering unique features and benefits to meet your enterprise needs.
What is Lead Generation Software?
Lead generation software is a type of marketing and lead generation tool that allows marketers to create, nurture, and manage lists of targeted prospects. These tools utilize different methods to identify the best options for the enterprise. They include email marketing, autoresponders, and web forms. That aim is to send emails to the right person at the right time with the right message.
Best Lead Generation Software
With so much lead generation software, narrowing your search can seem tall. Fortunately, you've come to the right place. I've provided an in-depth review of each lead generation software below. These reviews will help you identify the best lead-generation software for your enterprise.
1- Podium
A podium is an exceptional tool for generating leads across multiple fronts. You can optimize lead generation efforts by harnessing its powerful web chat system. That streamlines communication with prospects by consolidating all their messages in a single, easily manageable platform. It combines various tools into a unified solution with the sole objective of driving customers to your enterprise. Notably, Podium's remarkable web chat feature alone has the potential to generate a staggering 11 times more inbound leads for your enterprise.
Features:
Essay custom campaigns
Text-based website chat
Monitor consumer activity
Capture reviews
Pricing Plan:
Essentials: $289/month
Standard: $449/month
Professional: $649/month
2- Leadfeeder
Leadfeeder is best for intent analysis and lead tracking. It simplifies the lead generation process into four seamless steps: Identity, Qualify, Connect, and Send leads. Firstly, it analyzes the behavior of companies visiting your website, allowing you to identify their potential as leads. Next, it accurately assesses and scores these companies, highlighting the most promising ones. They facilitate contact with these high-scoring companies and seamlessly sync them with your CRM for further management and engagement.
Features:
Leadfeeder excels at generating high-quality leads from your website's existing traffic.
Aids in account-based marketing by promptly notifying you when your preferred accounts visit your site.
Visitor tracking capabilities identify and provide valuable insights into the website.
Leadfeeder assists sales prospecting by identifying leads with strong buying intent and efficiently assigning them to the most suitable sales representatives.
Pricing Plan:
Premium: $63/month

3- OptinMonster
OptinMonster is the ideal choice for diverse campaign types and campaign triggers. This streamlined lead-tracking software empowers you to convert website visitors into loyal subscribers or customers effectively. With its intuitive drag-and-drop functionality, you can effortlessly create captivating campaigns. OptinMonster offers various campaign types and triggers, allowing you to tailor your approach and engage your audience immediately. You can easily maximize your conversions and grow your customer base.
Features:
Create appealing templates, animations, and mobile-friendly popups with drag 'n' drop functionality.
To attract maximum traffic, utilize different campaign types (e.g., lightbox popup, slide-in scroll bar, floating bar, countdown timer).
Employ campaign triggers (e.g., scroll, inactivity, time) to respond to prospect behavior.
Create targeted campaigns for specific audiences.
Gain actionable insights to enhance and adapt strategies.
Pricing Plan:
Basic: $9/month
Plus: $19/month
Pro: $29/month
Growth: $49/month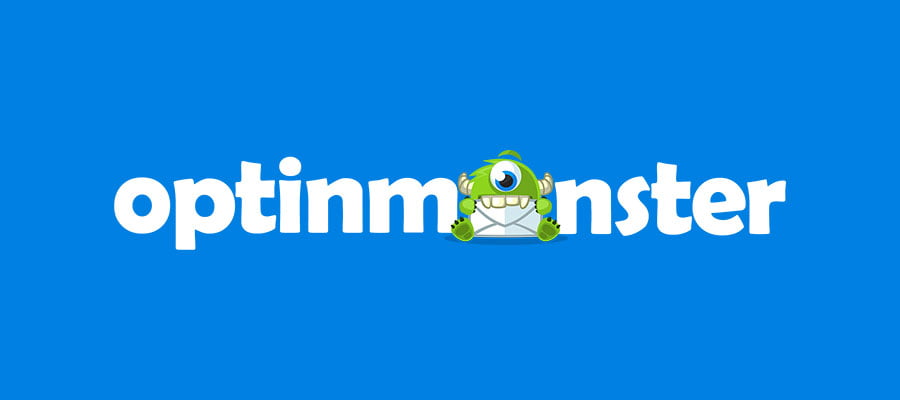 4- Qualaroo
Qualaroo is an exceptional lead-targeting software renowned for its effectiveness in exit intent and A/B testing. It leverages advanced analytics powered by IBM Watson, allowing insightful analysis through features like Word Cloud. Excels in connecting the right visitors at the opportune moment. With its versatile question types, including checkboxes, dropdowns, and binary questions, you can engage visitors and gather valuable feedback. Whether you're seeking to optimize conversions or gain valuable insights, Qualaroo is a powerful tool to enhance your lead-targeting efforts.
Features:
Offers diverse templates and resources to enhance conversations and ask impactful questions.
Analyzes customer feedback sentiments for targeted responses.
Surveys customers with exit intent and offers improvement options.
Enables A/B testing for comparing variations between two options.
Pricing Plan:
Essentials: $80/month
Premium: $160/month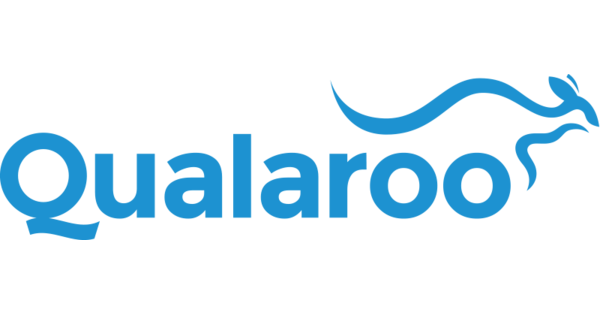 5- FindThatLead
FindThatLead is the leading solution for locating verified leads. This sales prospecting software specializes in searching and verifying email addresses and automating sending customized emails. They empower enterprises to generate leads that align with their specific requirements or meet the standards set by their clients. With its comprehensive lead search and verification capabilities, FindThatLead streamlines the lead generation process, enabling you to connect with potential customers more effectively.
Features:
Quickly find contact email addresses and generate leads.
Automate personalized email sending to contacts.
Verify recipient email addresses before sending.
Generate leads based on customized parameters.
Extract email addresses from profile URL links.
Pricing Plan:
Growth: $49/month
Startup: $150/month
Suite: $399/month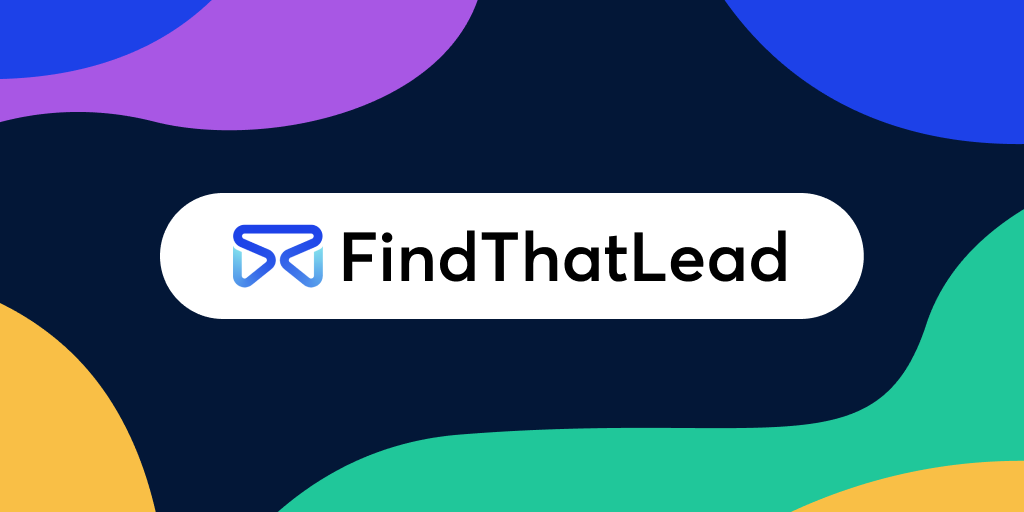 6- Prospect.io
Prospect.io is the ultimate solution for creating customized sales pipelines. This lead management software excels at enhancing the productivity of sales teams. With Prospect.io, you can access many tools and features, such as task management, contact organization, and automated workflows. By leveraging these capabilities, your sales team can streamline processes, effectively manage leads, and drive greater efficiency. They empower you to tailor your sales pipelines according to your unique requirements, ultimately boosting the effectiveness and success of your sales efforts.
Features:
Organize contacts with lists and smart segments.
Customize and manage sales pipelines.
Automate repetitive tasks.
Boost productivity with task management, email sending, notes, activity tracking, and document attachments for prospects.
Generate activity reports and forecast revenue.
Pricing Plan:
Base: $19/month
Add-ons:-
Email Finder and Verifier: $39/month
Outbound: $69/month
Professional Services: $99/month

7- LeadFuze
LeadFuze is the solution for AI-powered and automated lead generation. This platform excels at searching for verified leads, combining the power of artificial intelligence and automation. With LeadFuze, you can avoid the hassle of manually listing leads, as it automatically adds new leads based on your specified parameters. That streamlines the lead generation process and ensures your focus remains on high-value activities. Additionally, LeadFuze seamlessly integrates with your CRM, enabling you to manage and nurture the generated leads effortlessly.
Features:
Enhances lead data accuracy.
Benefits sales, marketing, and staffing.
Facilitates targeted account searches.
Streamlines workflows.
Integrates with popular apps (e.g., Zapier, Pipedrive, Salesforce).
Pricing Plan:
Starter: $132.30/month
Scaling: $447.30/month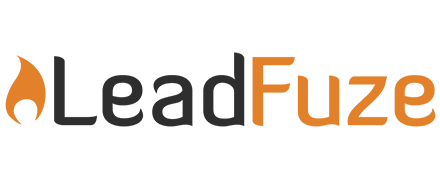 8- Albacross
Albacross is the go-to solution for account-based marketing. This powerful tool generates leads by harnessing the intent data of website visitors and targeting prospects with a high likelihood of purchasing your product. It seamlessly integrates with your existing platforms, simplifying the implementation process. Utilizing Albacross, you can experience increased lead conversion rates through effective lead generation, personalized web experiences, and strategic account-based marketing.
Features:
Captures leads by identifying website visitors.
Segment qualified visitors and add them to the sales funnel for future contact.
Offers diverse account-based marketing strategies.
Targets specific accounts, tailors advertising to prospects, and assesses performance.
Pricing Plan:
Transparent: $90/month

9- Picreel
Picreel is the top solution for popup templates and A/B testing. This user-friendly lead conversion software provides customizable offer popups that effectively engage visitors by analyzing their intent and triggering them at the right moment. With Picreel, you can access many features, including easy installation, advanced targeting capabilities, attractive templates, detailed analytical reports, and A/B testing functionality. Experience the convenience and effectiveness of Picreel in creating compelling popups and conducting impactful A/B tests.
Features:
Offers effortless installation using minimal code.
Empowers advanced audience targeting capabilities.
Offers a variety of mobile and desktop popup templates.
Enhances decision-making through analytical reports and A/B testing.
Pricing Plan:
Starter: $14/month
Basic: $52/month
Plus: $112/month
Pro: $299/month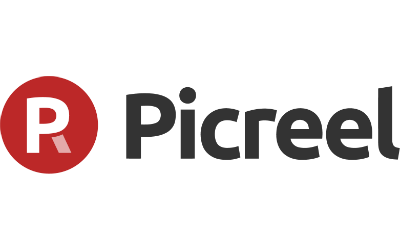 10- Intercom
Intercom is the leading solution for enhancing support and engaging in meaningful conversations. As a robust enterprise messenger software, Intercom empowers users to seamlessly convert leads into customers by leveraging the power of conversational support and engagement. With Intercom, you can provide personalized assistance, address customer queries in real-time, and nurture leads through interactive conversations. That facilitates seamless communication and accelerates customer conversion, resulting in higher conversion rates and improved customer satisfaction.
Features:
Facilitates enterprise-customer communication through chats, messages, and bots.
Centralizes customer interactions in one inbox, managing team interactions and guiding customer journeys.
Consolidates customer data for personalized experiences on a larger scale.
Seamlessly integrates with other apps, smartly syncs data, and accelerates deal closures.
Pricing Plan:
Starter: $74/month

Final Verdict
Our research found that lead-generation software is crucial for generating revenue. Various software options offer unique features and methods for creating, engaging, and nurturing leads. For instance, LeadFeeder tracks and analyzes prospect intent, Optinmonster generates campaigns and triggers, Qualaroo detects exit intent and enables A/B testing, FindThatLead locates verified leads, and Prospect.io excels at creating customized sales pipelines. Each of these software solutions contributes to generating more leads by offering various features, ultimately leading to increased revenue and enterprise growth.