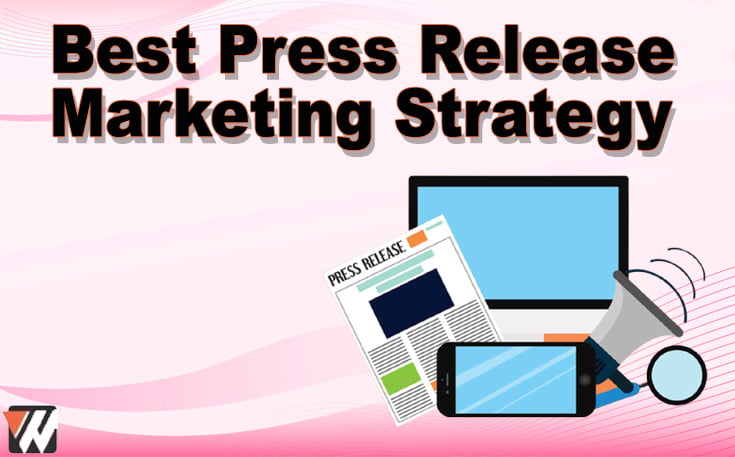 How to Create the Best Press Release Marketing Strategy
A well-crafted press release marketing strategy enables a business to succeed in real-time in this fast digital world. It is a proven effective tool used to share news, attract media attention, and generate buzz around a brand. It provides brands with a large audience and media platform. This way, it allows businesses to promote their upcoming products. However, crafting an efficient and actionable press release strategy requires careful planning and execution. In this article, we will discuss how to create the best press release marketing strategy.
What Is Press Release Marketing?
Press release marketing means strategically spreading statements to the media and other relevant outlets to generate publicity for a brand. It is a form of public relations (PR) and marketing communication.
Tactics to Create a Press Release Marketing Strategy
A press release marketing strategy is essential to be implemented to drive organic traffic to your website. Here, you will get some effective tactics to develop a press release marketing strategy:
Define your Goals and Objectives
It is necessary for you to determine your needs to implement a press release marketing before diving into the press release creation process. Identify what you want to achieve with press release marketing, helping you decide your destination. If you are launching a new product, it will aid you in advertising this product. Understanding your goals and objectives assists you in conveying your message to your customers accordingly. In addition, it will enable you to target a specific audience that aligns with your business.
Utilize Storytelling Techniques
A successful press release tells a compelling story that captures the attention of journalists and readers alike. You should start with a strong headline that grabs attention and conveys the core of your news. Develop a concise and engaging opening paragraph that answers the who, what, where, when, why and how of your story. You can craft a compelling and engaging story by avoiding jargon, buzzwords and complex language. In addition, if you are using jargon or buzzwords, you should provide them with a context that makes a sense of understanding. Provide supporting details from key individuals to add credibility and humanize the story.
Focus on Newsworthiness and Relevancy
Journalists are flooded with press releases daily, so it is required to ensure your release is newsworthy and relevant. In order to make your story relevant to the targeted audience, consider what makes it unique, timely, and valuable for them. You are also allowed to suggest solutions to the queries to offer valuable reads for them. If the story is about a big lead, like a groundbreaking innovation or an industry trend, it will improve the credibility of your press release. Emphasizing the importance of your press release boosts the chances of media coverage.
Optimize for SEO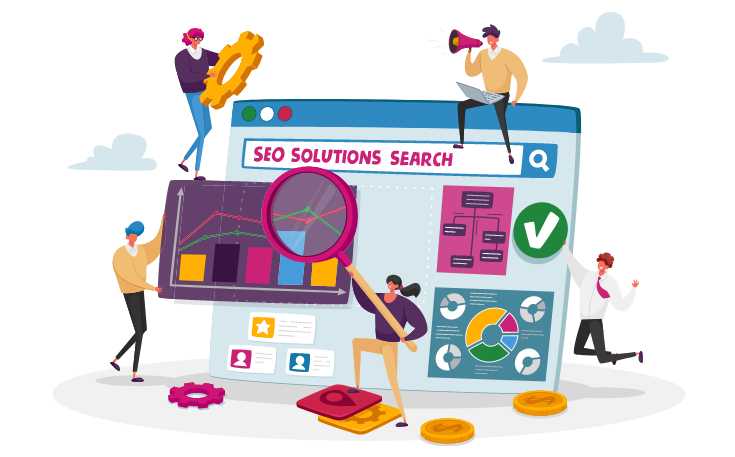 Search engine optimization (SEO) can be usable for you if you have a news release website on which you publish news likely content. SEO techniques are able to support you in enhancing your reach and boosting your online visibility. Research relevant keywords that align with your press release. Make a strategy to add them to your news headers and subheaders. In addition, put them throughout the body of your press release. This will enhance the chances of your release appearing in search engine result pages (SERP) when someone searches for relevant topics. You also should include relevant links to your website or landing page to drive traffic.
Build Media Relationships
Developing strong relationships with journalists and media outlets is a key component of an effective press release marketing strategy. Research and identify journalists or influencers who cover topics relevant to your industry or news. You must personalize your press release distribution by sending it to specific journalists who have shown interest in similar stories. This will enhance your online presence, leading to more credibility and authority. You should engage with them on social media and provide valuable insights or expert opinions to build relationships.
Utilize Media Elements
Utilizing media elements will enhance the impact of your press release. Media elements involve high-resolution images, infographics, and video clips. It is also called visual content. This content will enable you to convey your message more efficiently to your target audience. This enables you to improve your engagement and makes your press release more shareable on social media platforms. It is necessary to use those multimedia elements that align or are relevant to your story to craft it in an engaging way.
Conclusion
An actionable press release marketing strategy requires careful planning, attention to detail and a focus on delivering a compelling story. However, crafting a press release marketing strategy is not a cup of coffee, but with great passion and concentration, you can develop an effective PR strategy. It helps you drive an organic audience to your site, boosting your conversion rates. You are able to craft a press release strategy by following some tips, such as defining your goals and objectives and utilizing multimedia. You should embrace the power of press releases to attract an audience to your website, which will help you reduce your website's bounce rate.