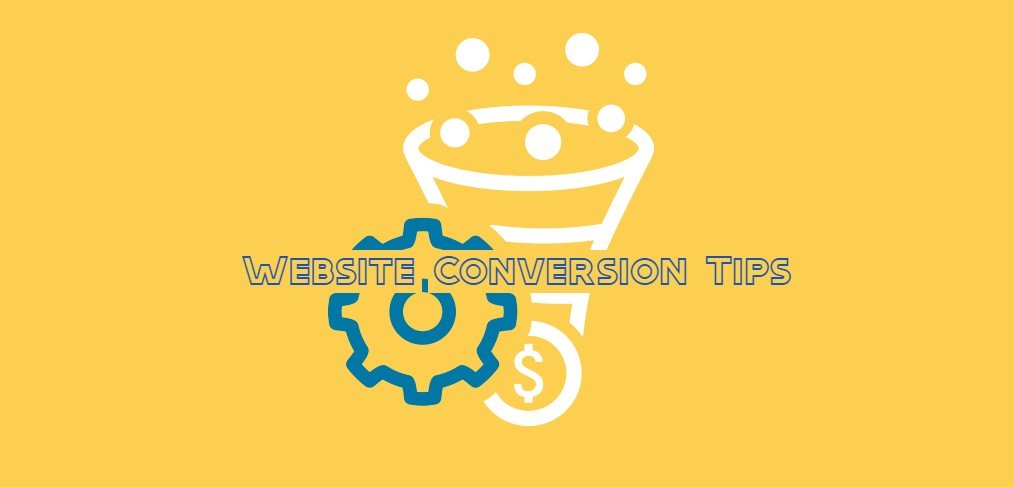 8 Conversion Tips to Help Improve Your Website
Whether you are a brand, business organization or a company, a well developed and responsive website is one of the biggest business assets in this era of digital marketing. The business website is an ultimate marketing tool to sell your services, expertise or products not only to the local audience but to present your products or services in front of a wider overseas audience too. However, rapidly changing digital marketing trends can make your website outdated and less effective. In this situation, redesigning of the website might be an ideal option but SMBs may not have enough funds to do so.
In order to help you deal with this challenge, we have listed some proven conversion tips to help you improve your website according to the latest marketing trends.
1- Check and Optimize for Speed
Fast loading web pages is one of the most vital elements to improve user experience. People these days are impatient and want the required details and information within moments instead of waiting for a couple of minutes to load the page properly. So, check the speed of your website and optimize it accordingly to make the visitors stay longer. Use of mobile responsive design and image optimization can help you boost the website loading speed incredibly. Moreover, Google's Page Speed Tool where you can get easy ways to make your web pages load faster.
2- Pay Attention to On-Page SEO
Optimizing essential web design elements and content for search engines is a valuable practice to improve your website performance in search engines. Utilization of basic On-page SEO strategies like use of target keywords in titles, Meta tags & content, image optimization, internal linking and optimization of content for mobile could drastically improve your website's user experience to drive massive organic traffic and to boost conversion rate as well.
3- Make Navigation Clear and Concise
Easier, effective and concise navigation of your site drives the visitors to the pages they really want to visit. The language used in the navigation headings and titles should be easy to understand for convenience of the new and repeating visitors. Not load your site with too many menu options to leave your visitors overwhelmed and try to include 3 to 5 menu elements in the site to make navigation better and easier.
4- Produce High-Quality Content
Better search engine ranking always requires quality and informative content published consistently. You will probably have poor SE rankings if you don't have touched your website since the time it was developed and live on the web. Quality, informative and problem-solving content gives the internet users a solid reason to visit your website and coming back as well. If your website has fresh, exciting, and newsworthy information, it will make visitors stay longer on your pages.
5- Start Blogging
There are several reasons to start blogging for business and improving the user experience on the site is one of them. Blogging is a great marketing tool not only to improve the website performance in search engines but to boost conversion rate too. Creating high quality and informative blog posts can amazingly improve search engine ranking to steer more traffic towards your blog. However, fresh, unique, relevant and informative content is the main requirement to gain ultimate advantages of blogging for business. Updating blog with industry news and latest market trends will also help you appear as an authority in the industry that builds customer trust and credibility to bring more valuable customers.
6- Chatbots to convert web traffic into leads
Provided every visitor landed on your website with instant answers to all his/her queries by adding a live chat option on your website. Use of chatbots can help you offer 24/7 customer services to resolve customer problems and queries in real-time. When they will find solutions for their issues in real-time, they will visit your site again and again.
7- Ask Minimal Information in CTAs
Try to ask for least and minimal details and information in your CTAs and contact forms because people don't really want to provide too much personal information when it comes to sign up for a newsletter or to get something for free. Asking for details like first name, last name and email address is the perfect idea to get more sign-ups for building a great email list. When you ask for more details, visitors bounce away from your site for another one.
8- Be Responsive and Mobile-friendly
Highly responsive and mobile-friendly web pages help you a lot in getting higher rankings in search engines. As more and more people are using their mobile devices for internet surfing and to get the information they need, your website should be responsive and mobile-friendly in order to make all the website elements and contents appear seamlessly on different screens as they appear on the desktop. Google also offers higher ranks to the sites that perform greatly on mobile devices. So, if you want to secure a visible position in search engine results, make sure your web design is responsive and mobile-friendly too.