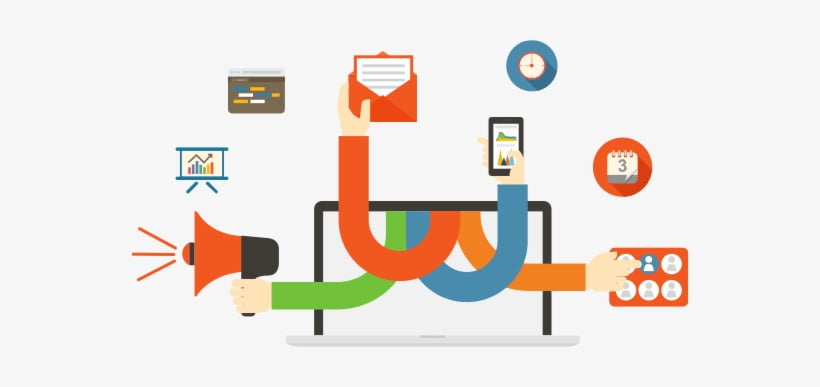 Tips for Building a Digital Marketing Strategy for Financial Services Providers
In this modern world, the majority of consumers are on social media and check for reviews & recommendations before pulling out their credit card. With more than 80% of internet users who research and purchase products or services online, it is becoming more important for financial services providers to become tech-savvy.
Whether you are a bank or loan provider, creating a digital marketing strategy for your business is the very first step to build and establish a robust online presence. Being available online and offering your customers mobile services like digital banking can attract more customers for your financial business.
Here we have listed some tips for building a digital marketing strategy for banks or any other financial services provider company to help them build a strong digital presence in this ever-changing "new normal."
Connecting with Consumers Digitally
Your financial business's digital marketing strategy should allow you to go beyond traditional touchpoints to creating strong relationships with customers. Advanced technologies and high-speed internet help brands and businesses create user-centered personas with quality content, UX, and customer services. Fast loading websites, responsive web design and faster mobile apps are some new ways for financial businesses to connect with their customers and build relationships. It will make your business easily accessible and available to customers even if they are on the go.
Offer Greater Value in Marketing
Online marketing for financial services providers is more than advertising. It is about providing excellent services to customers via advanced digital methods like social media, chatbots, personalized messages and mobile apps, etc. Great user experience will promote your business itself as people are more likely to connect with businesses that offer excellent and quick services. You should offer value in your digital marketing efforts to attract more customers online. No matter how good your corporate message is, if your customers are unable to access your business app or website on their smartphones, they will bounce away for better options.
Personalization
Personalization is one of the major aspects of a successful digital marketing strategy. Whether you are a bank or personal loan provider, you should present your customers with a personalized marketing approach. In this digital world, financial businesses are able to generate more data and reports that can be used to design marketing techniques on a more personal level. Digital marketing for financial services providers should involve data and analytics to create personalized offers and deals for people with different interests and needs. Effective use of data can also help banks and other businesses improve customer relationship management systems. Big data enables businesses to understand marketing demographics, segment customers, and create target marketing efforts and content to provide greater value to customers.
Automation
A lot of marketing tools and are out there that can put your marketing efforts on autopilot. Giant companies and businesses are using such tools to automate their marketing tasks such as sending emails, scheduling social media posts and bidding on paid ads. Marketing automation is one of the key elements to build a result-driven digital marketing strategy for financial services providers. However, you should invest in the right marketing tools to get the most out of your digital marketing efforts and provide your customers with quick and excellent services.
Create Omnichannel Marketing Strategy
Omnichannel is the future of digital marketing for banks and other financial businesses. Modern consumers use different devices to search and find their favorite brands. This is why, an online marketing strategy for a financial business should contain a responsive website, social media profiles, mobile app, and quality content that is created for different mediums and devices.
Avail Expert Services
If you don't have experts in your digital marketing team to deal with complex marketing tasks, you should hire experts or outsource to get things in your favor. For this purpose, you can hire a full-service digital marketing agency or hire experts with specific marketing skills like SEO, PPC, social media marketing, or paid ads. You can also search for marketing companies that build digital marketing strategies for financial services businesses and companies.