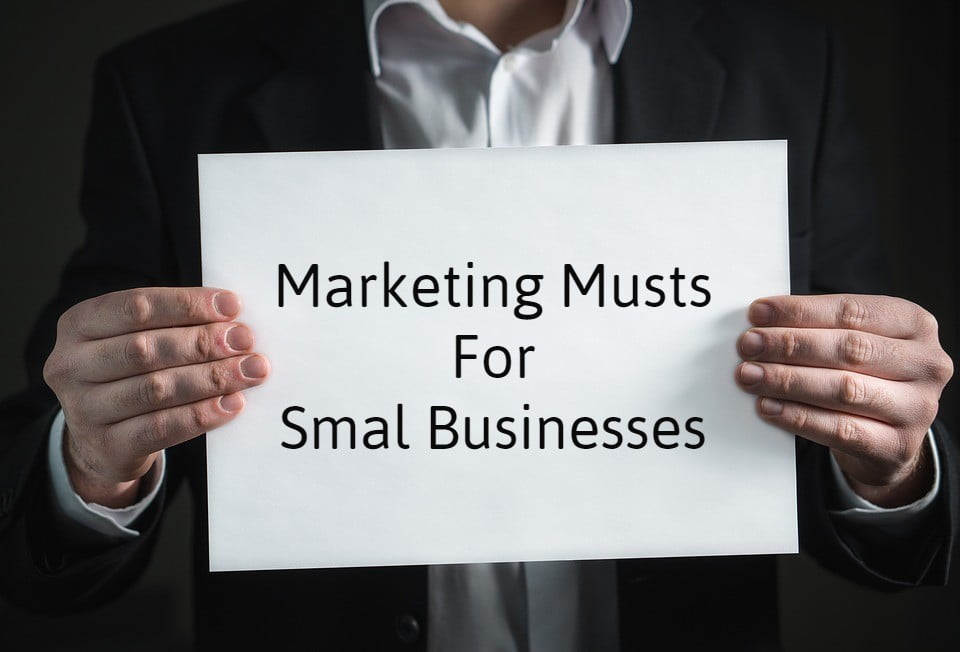 Marketing Musts for Small Businesses
Small business owners and sole proprietors are infamous for overlooking marketing endeavors due to lack of time and capital as well. Taking care of other business operations and the process is no doubt vital for revenue-generating but if you are not spending on marketing, then you are ignoring a vital business success element. The majority of the small business owners struggle to promote their products and business appropriately because either they don't have sufficient funds and time to spend on, or they really don't know how to market a small business effectively. Either you take business marketing as a critical element to make business successful or least of your concerns, a strong and strategic start can make huge difference in the way how people perceive your business.
Here are some marketing musts for small businesses to get started & headed in the right marketing direction.
An Appealing Logo that Tells your Story
The logo is your company's face. According to the experts, having an appealing and professionally designed logo tends to be more effective in creating a strong sense of emotional connection with the customers than having a flat brand name. A number of online graphic designing tools are available in the market that can be used to design an alluring and professional logo. Moreover, investing in reliable graphic designing services is also a good idea to get a creative logo designed. Hiring a professional graphic designer ensures that the logo is professionally done with the utmost quality.
A Strategic Marketing Plan
Keep up with the latest digital marketing trends and create a strategic marketing plan to market your small business effectively. If you already are spending on some marketing tactics, rethink that should you alter the way you are marketing your business or you have to invest in other strategies to stand out from the competitors. A business marketing plan is nothing but a list of marketing practices you are about to implement and a timeline to execute them accordingly.
A Mobile-Friendly Home on the Web
In this digital world, a website is one of the most vital digital marketing tools to make your business accessible via internet-connected devices. The business website is basically a pivot of several digital marketing strategies to reach target audience 24/7 around the globe. Almost 78 percent of people conduct online research before buying the stuff they need and if you are not available on the web, it's mean you are missing a big number of customers daily. Invest some of your marketing budget in designing a responsive website for your business and put all the essential business details in it to help people find your business conveniently on their mobile devices. A mobile-friendly and responsive website increases the chance of appearing in top search engine result pages (SERPs) as mobile-friendliness is one of Google's ranking factors.
Strong Social Media Presence
Social media is an eminent marketing channel to connect with the target audience these days as people spend an average of 35 minutes a day on Facebook and they often search for the products or services they are about to spend money on. Social media is a two-way communication model that not only lets a business to market its services or products but also allows to listen to its customers. It is an economical way to expose your business to the world. Different social media platforms like Facebook and Instagram allows small business owners and marketers to run geo-targeted ads to reach the audience in a specific location on the world map. Moreover, social media could be a great addition to your customer services department in order to provide your existing and potential customers with quick and real-time services to help resolve their queries and problems.
Guest Blogging
Start it right away if you are not doing it. Guest blogging is a long-term investment. You wouldn't see the instant outcomes but they will come to help you reach the target audience for getting more leads and sales. The process includes reaching out to the authority blogs in your field and asking them for hosting a well-written blog post that will contain your business link. It is one of the best marketing tactics to gain more exposure by reaching the target audience with problem-solving and quality content.