How to Sell Videos Online with WordPress
WordPress is a popular CMS software for creating websites, online stores and eCommerce websites. It is a proven tool for businesses and individuals to sell videos online and increase annual revenue. It has also become a credible source agent that helps them to sell their videos online. In addition, it gives them more control over their own video content as well as their earnings. With these types of benefits, it provides more authentic control over their earning, which makes them more independent in managing their expenses. However, selling videos online with WordPress is easy, but you will need a technical inspection.
In this article, we will tell you how to sell your videos online with WordPress.
What is WordPress?
WordPress is a system which is called a content management system (CMS) that enables you to host and create websites. With the assistance of WordPress, you are allowed to customize any of your websites to align it with your business, blog, online store and portfolio because of its plugin architecture and template system.
How to Sell Videos With WordPress
It is fundamental to learn how you can sell your videos online with the help of WordPress to enhance your annual revenue. Here you will get some of the best tips to sell your sell videos online with WordPress:
WordPress Website
Firstly, you have to set up your WordPress website to upload your digital content over there. You will surely need web hosting, a domain name and an SSL certificate. Here know the terms first before going forward:
Domain Name: The address of your site on the internet is called the domain name. Users will search for it on the search engine to connect with you.
Web Hosting: A service that stores your website's files and digital downloads is called web hosting.
SSL Certificate: An SSL certificate enables you to accept payment easily by making a secure connection between your website and users.
Now, you are aware that you will need a domain to establish an online store. There are many online stores that provide cheap domains to buy, like Hostinger and SiteGround. Approach these online sites to choose a domain name that aligns with your business and make it yours.
Make an Online Store
WordPress does not contain an eCommerce functionality, so you will automatically require a plugin to sell digital downloads. Plugins act the same as the applications working for your smartphones. They enable you to add all kinds of various features and functionality to the website that helps you to use it as an online store. Therefore, you have to install a plugin for your website and activate it to use. You are allowed to install and activate a free plugin from Easy Digital Downloads plugin. After installing the plugin, activate it and visit the admin area on your website to manage your business information and location. This process is essential to perform because of some technical benefits. Here you will know other elements for setting up, like payment methods, Configuring Your Receipts, choosing conversion and optimization tools and addition of your first product.
Adding Downloadable Video Products
Now it is time to upload your online digital assets like video files to your online store. In order to add a product to your store, navigate to Downloads in the WordPress admin menu. Once there, simply click on the "Add New" button to add a new video. This will enable you to access a page where you can input a title, description, pricing and additional information for your product. There are different factors that need to be accomplished for better visibility and insights into your product which is your video file. These factors include adding a title and description of your video, setting a price, putting a category and hashtags, adding a thumbnail image and uploading your video online. In addition, you should create a refund policy in case of customers are not satisfied with your products.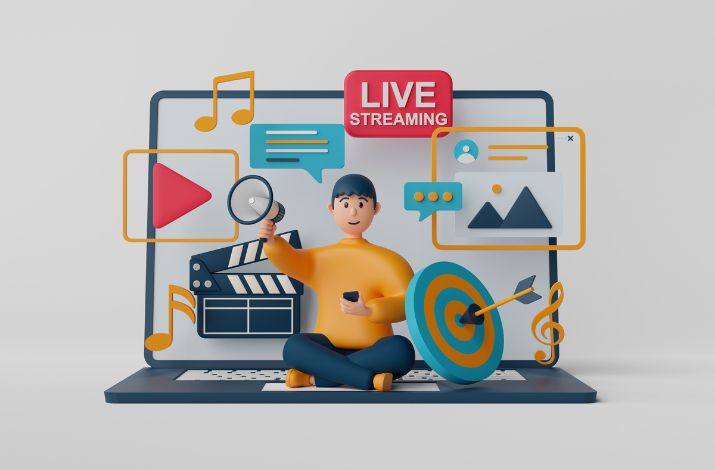 Customizing WordPress Theme
A WordPress theme actually controls the visual appearance of your website. It handles the layout, colour, typography and other designed elements. The Vendd theme is designed for digital downloads. Therefore, utilizing it will allow you to showcase your online store as a professional digital goods marketer. The best part is that it is free to utilize and provides you with a lot of options and features for your online store. The other option is to create your own customized theme to showcase your expertise in front of your customers to enhance their interest in your online store. This also helps you to increase your conversion rates, and the theme is essential for making your website's upfront more attractive to reduce the bounce rate.
Conclusion
WordPress is going to be an advantageous platform for selling videos online for a brand or individuals. However making an online store is easy, but it needs some technicalities that utilize to enhance the visibility and increase the sales. You can create an effective and growing online store by following these steps, such as setting up a wordpress website and making it an online store. Individuals and brands should create their online stores to sell their products and have control over their content.