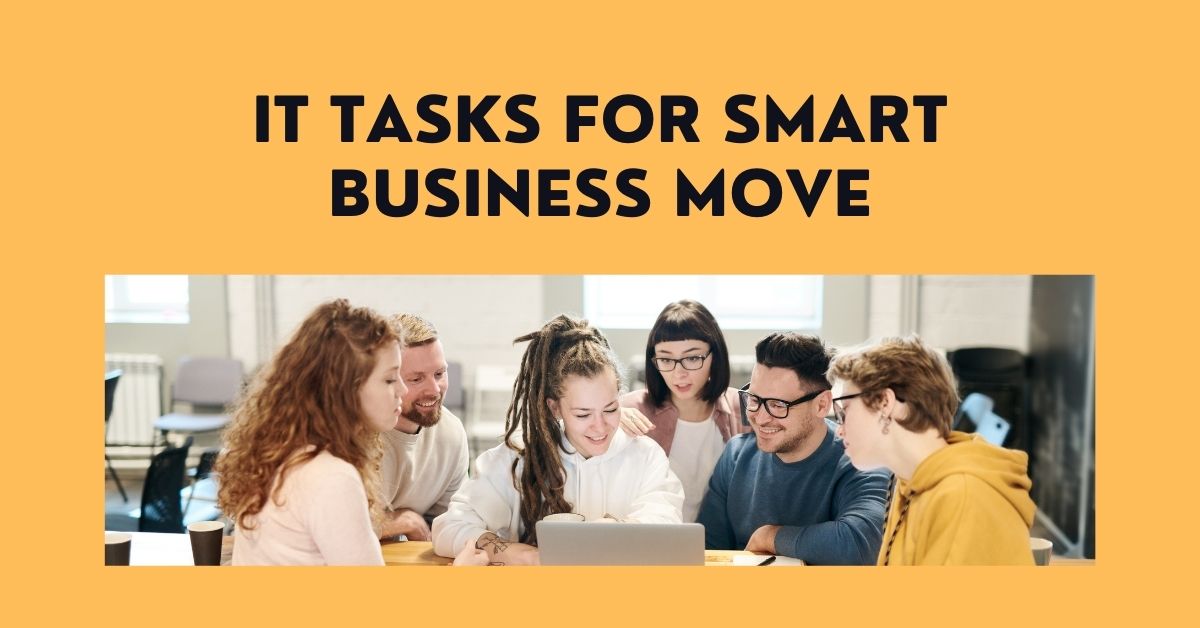 10 Reasons Outsourcing IT Tasks For Smart Business Move
Technology is a huge part of business today. It can be used to make processes more efficient, communicate with customers and partners, and store or access data. Keeping up with the latest technology trends and managing IT tasks can be a full-time job in itself. That's why many businesses are choosing to outsource these tasks to professionals who can handle them efficiently and cost-effectively. Here are 10 reasons why outsourcing IT tasks is a smart business move.
Cost Savings:
Outsourcing IT tasks can help businesses save money in the long run on things like hardware, software, and labor costs. By outsourcing these tasks to a professional service provider, businesses can avoid paying for costly upgrades and maintenance fees associated with keeping their own in-house IT department up and running. IT infrastructure and management is a complex process, but outsourcing these services to an experienced Managed Service Provider can provide your business with quality IT services at an affordable price.
Increased Efficiency: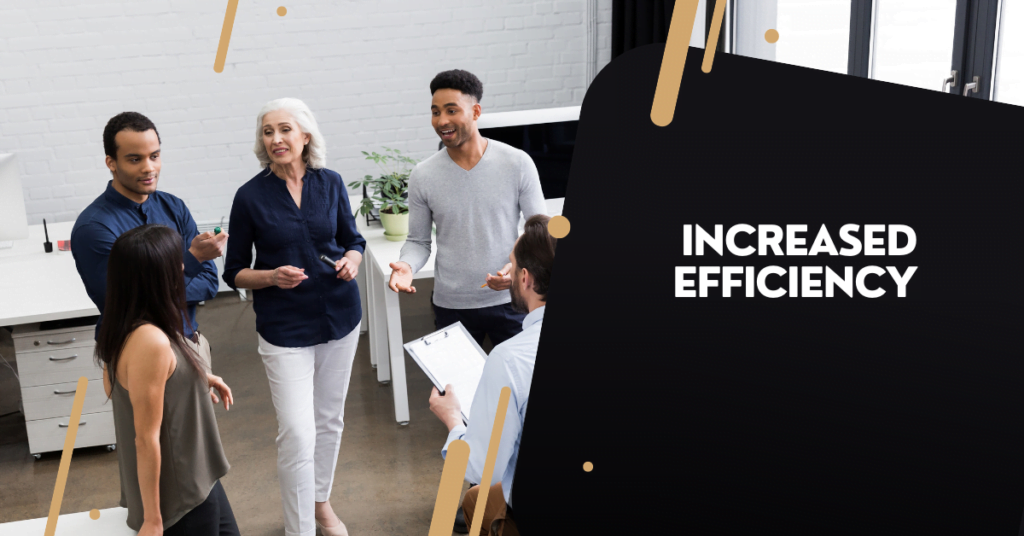 Outsourcing IT tasks can help businesses streamline operations and increase efficiency by allowing them to focus on their core competencies. By delegating IT tasks to an outside provider, businesses can free up time and resources to focus on other areas of their business. This can help them become more competitive and productive. When businesses outsource, they can focus on what they're good at instead of wasting time and money in technology areas where they have no expertise.
Access to Experienced Professionals:
By outsourcing IT tasks, businesses can gain access to experienced and highly-skilled IT professionals who have the knowledge and training needed to provide quality service. IT professionals are able to keep up with the latest technology trends and understand how to best utilize these tools for businesses. These experts make sure that the IT infrastructure and systems are running properly, securely, and efficiently.
Increased Security:
Keeping up with the latest security measures is a must for any business today. By outsourcing IT tasks to an experienced provider, businesses can be sure that their data is secure and protected from cyber threats. Professional service providers have the tools and knowledge needed to ensure that their client's networks and systems are secure. They also stay up-to-date on the latest security trends and threats, helping them better prepare for any cyberattacks or data breaches.
Scalability:
Outsourcing IT tasks is a great way to scale up or down depending on the size and needs of your business. Professional service providers can help companies increase or decrease their IT infrastructure and services quickly and easily, helping them meet any budget constraints they may have. This type of flexibility helps businesses stay competitive in today's ever-changing market. When a business needs to evolve, outsourcing allows them to rapidly and effortlessly adjust its IT resources.
Access to the Latest Technology:
By outsourcing IT tasks to an experienced provider, businesses can be sure that they are accessing the latest and most advanced technology. Professional service providers invest in the latest tools and software to ensure that their clients are always up-to-date. This helps businesses stay competitive and ensures that their IT infrastructure is running at optimal efficiency. When businesses outsource, they can utilize current trends and developments in information technology without having to spend extra money on in-house infrastructure and staff.
Improved Customer Service:
With IT tasks being handled by a professional service provider, businesses can be sure that their customers are receiving the best possible service. Professional IT providers have the knowledge and tools needed to ensure that customer service is always at its highest level. This can help improve customer relationships and loyalty, resulting in increased sales and revenue. This way the customer won't have to wait for you to solve the problem, they can get help fast.
Increased Competitiveness:
Businesses can gain a competitive edge in the market through IT outsourcing. Professional service providers have the experience and knowledge needed to help businesses stay up to date on the latest technology developments and trends. This will help businesses stay ahead of the competition by utilizing technology tools that their competitors may not have access to. By outsourcing, businesses gain an advantage over their opponents by running more efficiently and cheaply. For illustration, outsourcing can help shorten the product or service launch time.
Quickly Deploy Solutions:
Professional IT service providers are able to quickly deploy solutions that meet the needs of their clients. This helps businesses save time and money by not waiting for an in-house IT team to develop and implement a new solution. With experienced professionals at the helm, businesses can rest assured that their solutions will be deployed quickly and efficiently. This helps them stay competitive, as they can roll out new products and services faster than their competitors.
Promote Growth:
Outsourcing IT tasks can also help businesses promote growth. Professional service providers have the expertise and knowledge necessary to help businesses increase efficiency, reduce costs, and maximize profits. This can help businesses grow faster and expand their reach into new markets, giving them a competitive advantage over their competitors. By finding the right provider, businesses can be sure that their IT tasks are being handled in the most cost-effective and efficient way possible.
How to Get the Most From Outsourcing:
When deciding to outsource IT tasks, businesses should make sure that they are getting the most value for their money. It is essential to find a provider that can meet the specific needs of the company, as well as one that is reliable and has a good track record. Additionally, it is crucial to ensure that the provider is able to quickly and efficiently deploy solutions, as well as provide ongoing support and maintenance. Doing so can help businesses get the most out of their IT outsourcing investment. By following these tips, businesses can ensure that they are making a smart move by outsourcing IT tasks. Not only will businesses benefit from improved customer service, increased competitiveness, and quicker deployment of solutions, but they can also save money and time in the long run.